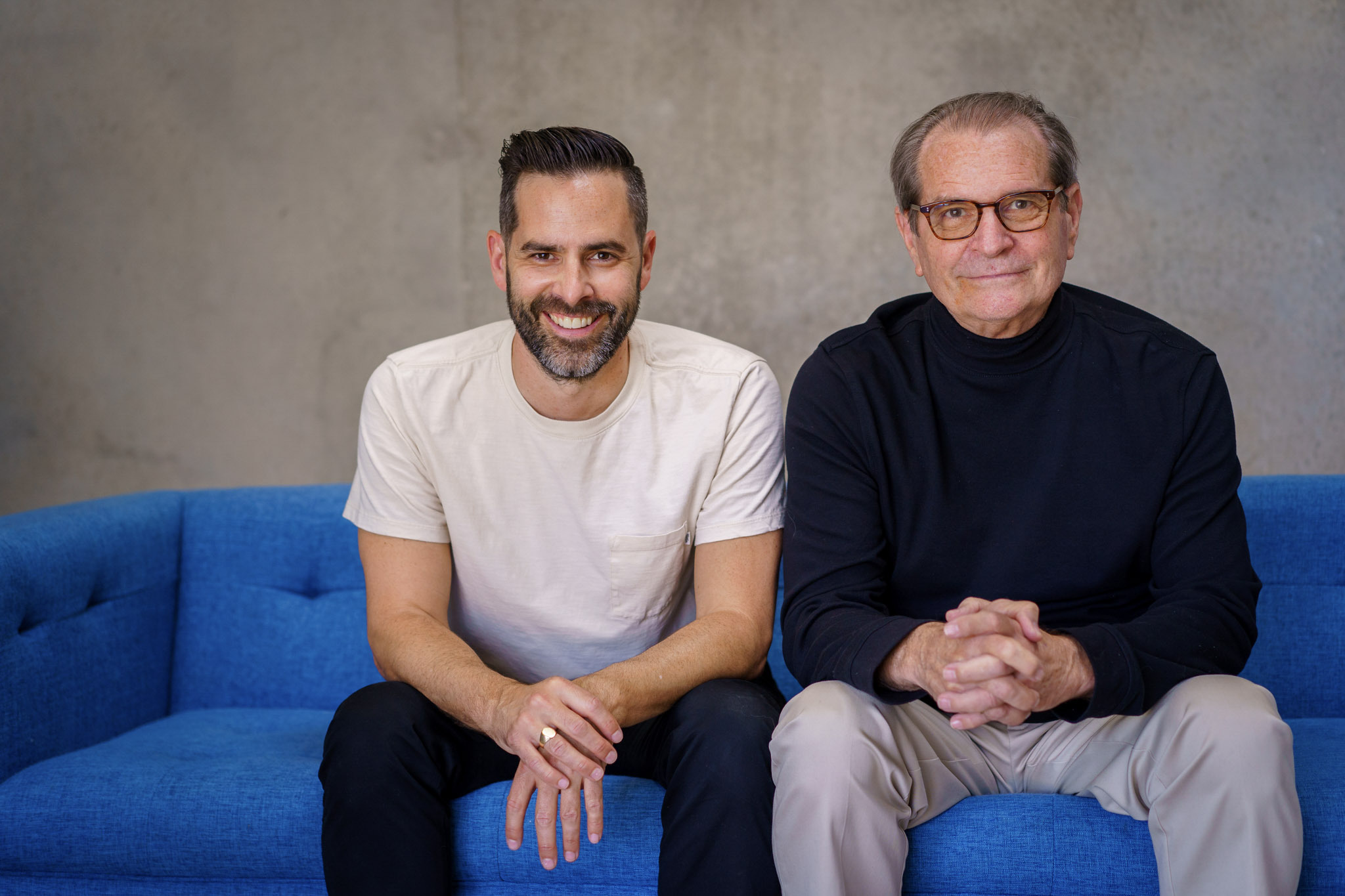 Schiefer Media founder Carl Schiefer, with son and current SCS Founder & CEO, James Schiefer
"Created in 1969, the SEMA Hall of Fame represents the most prestigious honor (in the automotive aftermarket) that the association can bestow on an individual. It is reserved for outstanding achievers whose work has significantly enhanced the stature and growth of the industry and association. As the son of the first SEMA Hall of Fame recipient Paul Schiefer, Carl Schiefer built a legacy of his own by founding one of the first marketing agencies dedicated to automotive brands. His agency, Schiefer Media, became instrumental in bringing motorsports brands to the mainstream public. Today, Schiefer Media continues to operate as SCS, with Schiefer's son James as CEO." – SEMA
We asked Carl to think back to the very start of Schiefer Media in 1985, 36-years-ago, and give us some insights into what made the agency a success then, and the founding principles that still apply to our work at SCS today…
What was one of the most challenging moments in Schiefer Media's history when you were running the company and how did you pull through it?
In the early days, the idea of an automotive aftermarket manufacturer running commercials seemed a bit crazy. So stepping into that arena and literally pioneering cable TV advertising when brands weren't even considering it was challenging, but in the end, it was very fun and very rewarding. There was not the kind of data to back up our recommendations that we have today. It was the Wild West and it took a lot of confidence for our clients to step up and risk their advertising money. But when they did it sure paid off.
What do you feel were the key principles necessary to being a leading automotive aftermarket media agency for such a long tenure?
I feel that we had two key principles… finding the right balance, and always being honest. I was always focused on being a client advocate and protecting their investment. But at the same time, we needed to be a strong partner with the media companies like ESPN, TNN, Speedvision and many others, and appreciating the value they brought to the table. I was always honest with both sides, and in the end, that's what helped us stay focused on the best return on investment for our client.
What was one of the most surprising business changes you saw in the industry in your years of running the company?
I think it was how much and how quickly the landscape shifted. It was honestly surprising to see how many of our clients transitioned over to TV and electronic media from print (magazines). And for good reason. With the electronic media, we were able to broaden the reach to consumers and significantly increased the consumer base for our clients.
What is the most surprising or exciting thing that you see SCS doing today compared to the when you were building the agency?
The media world has changed so much. It's incredible to see how fragmented the landscape is now and how quickly brands can react.But it's also great to see that the same progressive spirit that helped us succeed back the still lives at SCS. It is fun to see how SCS is now using so much technology to continue to pioneer and innovate—and deliver better returns on investment for their clients.
What did innovation look like in the early days of Schiefer Media?
Turning magazines into TV shows like Hot Rod and Popular Hot Rodding and then doing integrated content across print and TV… it was incredibly impactful for brands to reach such a broad audience of enthusiasts. Creating shows like Road Test Magazine (turned into RTM Productions with Joe St. Lawrence as the owner) and integrating talent that I worked with like Big Daddy Don Garlits to host the TV show was a lot of fun. I loved connecting the dots across the multiple worlds that I was involved in. Racing. Cars. TV. Print. That was innovation back in the day. And truly ahead of its time.
What's something that is crucial to succeeding in your role that no one tells you about?
Always do the right thing and tell the truth. Even if it's difficult.
What keeps you up at night?
I sleep just fine.
Read the SEMA News article here.