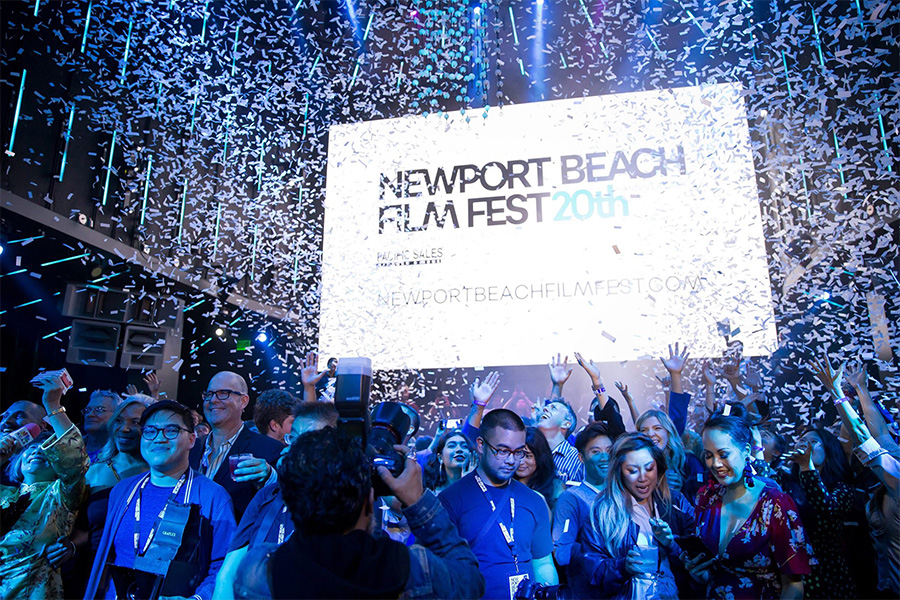 The Newport Beach Film Festival rolled out the red carpet for a record number of attendees this year, which marked the 20th anniversary of the film exhibition. Like in years past, SCS was proud to sponsor the Youth Showcase, featuring short films from young creators under the age of 18. Zach Lyons, CCO of SCS, had this to say when asked about the importance of sponsoring the showcase: "Supporting the NBFF Youth Showcase is always so fun for us at SCS. There is nothing more inspiring than seeing what today's young filmmakers are creating and bringing to the festival. Every year I am blown away by the craft, creativity and awesomeness of the work."
As a sponsor, we like to be as involved as possible and took on the responsibility of impaneling the staff here at the agency to judge each of the entries. We scored them across multiple criteria, including Creativity, Original Ideas, Script, Editing, Directing Scenes/Acting, Cinematography, Audio, Engaging the Audience. All the films were fantastic displays of artistic achievement, but a few stood out a little more than the others. In third place, garnering a bronze award, was Hold the Sun in Your Hands: The Erika Jacoby Story by Talia Abel, Xenia Bernal, Ian Kim, Alejandro Moses, Hank Schoen, India Spencer, Eva Suissa and Michael Zambrano. Silver was awarded to Inclusion on the Air by Eli Carter. And the gold prize went to Redwood Grove by Will Noyce.
The gold winner will be given the opportunity to work with SCS to direct an upcoming piece of content with our team. We look forward to working with this brilliant young auteur and to watching the flourishing careers of all these astonishing young filmmakers.
To learn more about the Newport Beach Film Festival, go to https://newportbeachfilmfest.com.
---
Also published on Medium.