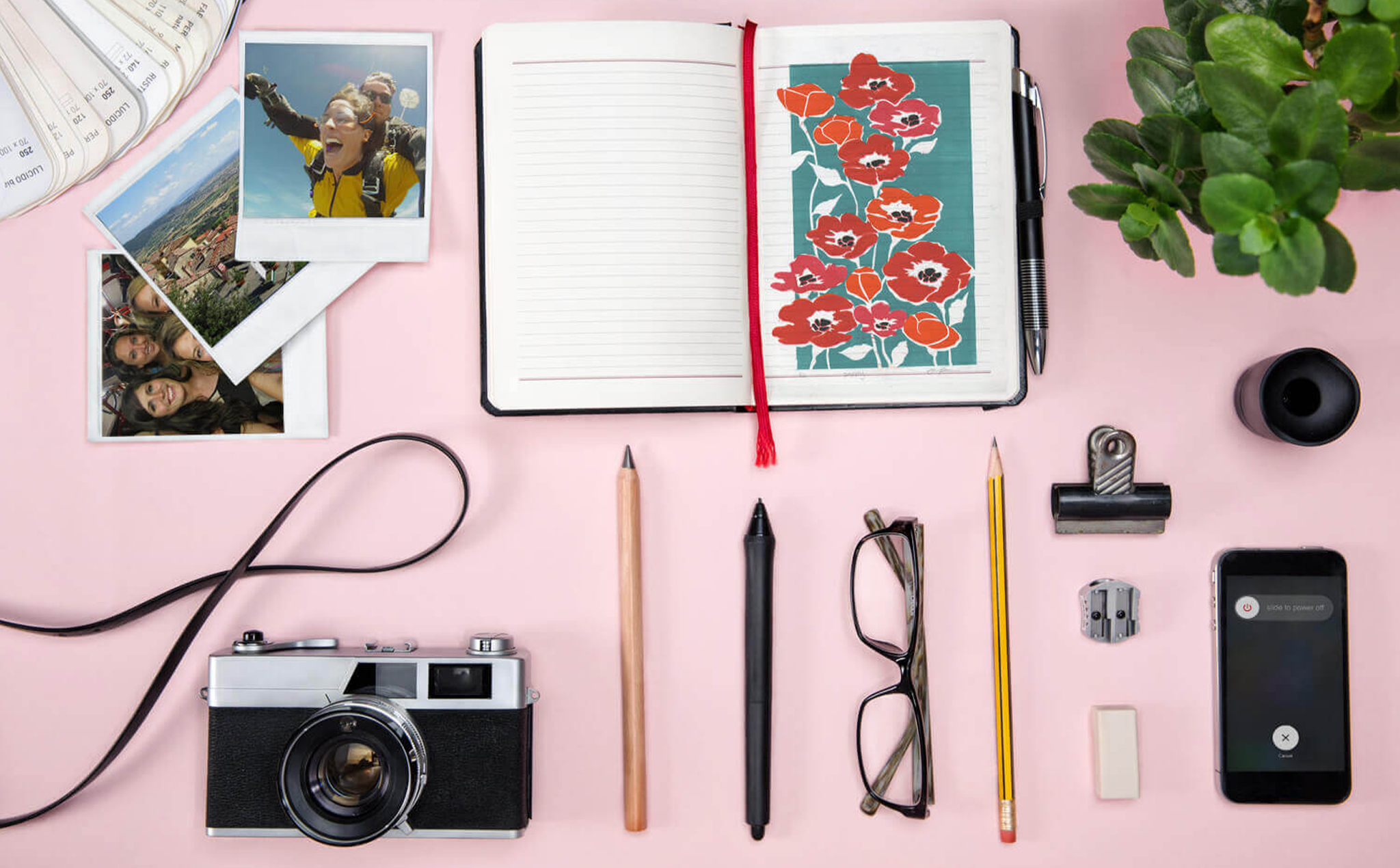 I was so overjoyed to embark on such a new and exciting journey when I got my first job at a marketing agency. I couldn't believe it. I was getting paid to create work that I was truly passionate about! With that new job zest, I worked extremely hard day in and day out. I burned the midnight oil to learn everything I could possibly absorb as I constantly grew and perfected my craft. I couldn't have been happier with the way my path unfolded.
However, as my career and personal life evolved, so did the weight of it all. I felt like the daily routine, increased workload, and the way I needed to simultaneously balance the demands of countless projects were beginning to drain my creative juices.
As a designer at Swarm, I often get swept onto this overscheduled, stressful treadmill that life occasionally makes us run. So how I do I fight the wheels of routine and stay inspired? Here are 10 ways that I stay creative.
Unplug – Staring at computer or phone screens all day wears me down. Sometimes, just unplugging for 15 minutes or an hour—doing something non-digital—does wonders for my mind. If you're brave, unplug for a day or a weekend.
Hang out with creative people – Become part of a creative community and attend monthly lectures from CreativeMornings. Paint or do crafts with friends. Grab lunch with someone who inspires you. When you surround yourself with bright, passionate, and open minded people, you will become more curious and discover things from a completely different perspective.
Collaborate on projects with your colleagues – I'm lucky to work at a marketing agency that encourages collaboration across different teams. Try to collaborate with team members who have different skillsets than your own. They will have an idea or outlook that you may have not considered.
Keep learning – Take a class. Get deeper into a hobby. Read. Listen to TED Talks.
Travel and explore – Go on an adventure. Traveling exposes you to entirely new places and disrupts your comfortable routine.
Get lost – When I studied abroad in Italy, I often wandered around cities with my friends just seeing where certain paths took us. Don't always plan everything out. Wander and see where life takes you.
Keep a sketchbook and always use it – We lose so many creative ideas when we don't write them down or sketch them out. Keep a sketchbook with you at all times to capture your thoughts.
Observe – I love to people watch. When you're out and about, stop checking your phone and instead look around you. People, buildings, behavior, conflict, life. All in front of you. Soak it in.
Work on a creative project that's just for you – It's easy to let work consume all of your creative energy. Make some time for fun, lighthearted personal projects. This allows you to step away from your day-to-day workload and helps you find new ways of expressing yourself.
Experiment and break things – Try out bizarre ideas, fail on purpose, and push yourself to the limit. Experimentation and failure makes you a better creative person.
What are some ways you stay creative?