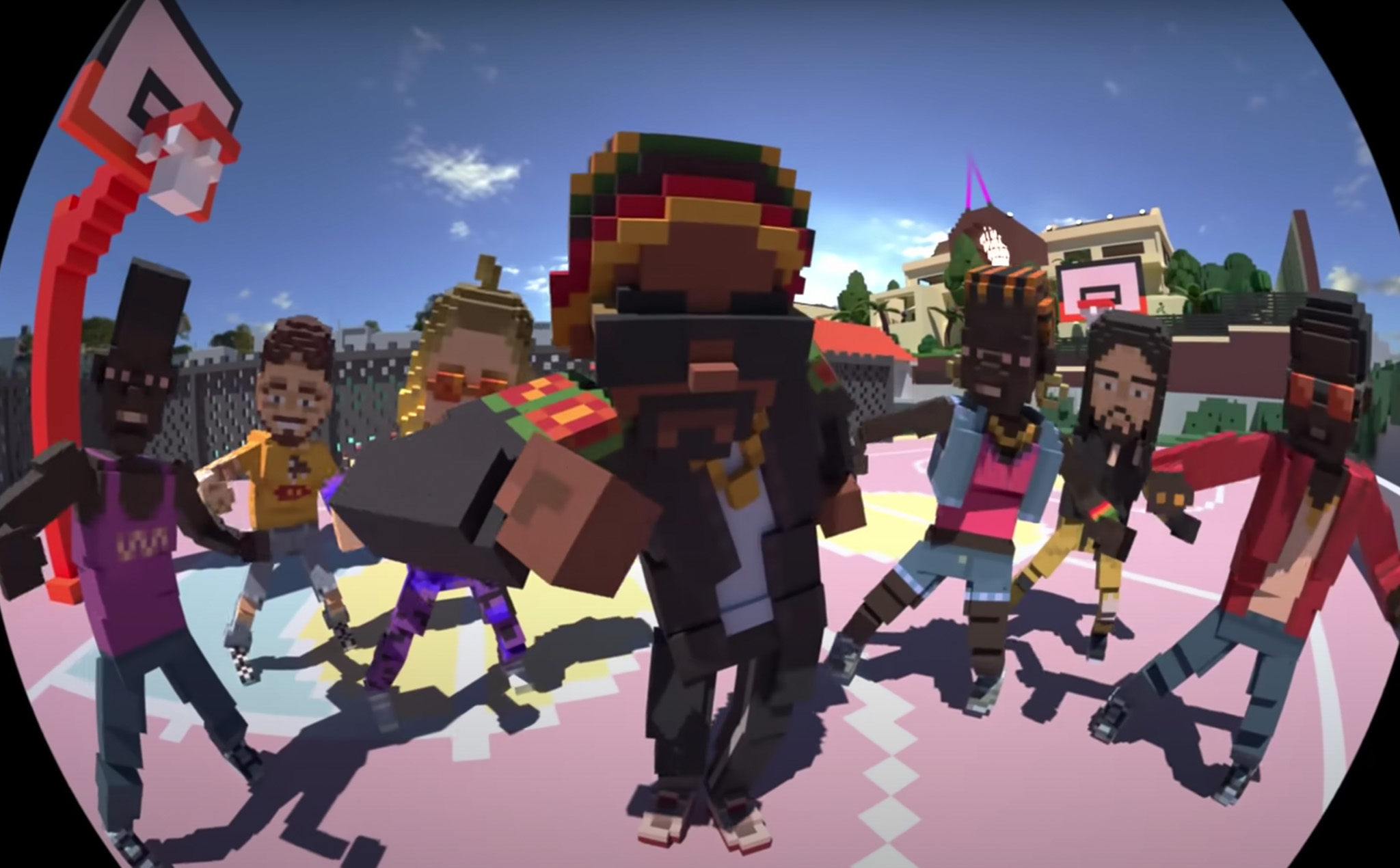 Five articles that have us buzzing this week 
From the rebranding of Facebook to Meta, to the billions of dollars flowing through NFT marketplaces, Web 3.0 and the Metaverse are becoming increasingly important trends for marketers to track and adapt to. With this in mind, SCS recently polled 600 US consumers about their interest in these trends, which you can download at the bottom of this article. In the meantime, here's this week's special edition of the Friday Five.
Snoop drops new music video from his virtual world
With a VR music set already available in Meta Horizon Venues and early investment in Reddit, Snoop is no stranger to digital communities. Last fall, Snoop announced the upcoming Snoopverse, built within the crypto-powered virtual world The Sandbox. The world allows users to party in a recreation of Snoop's mansion, engage in digital concerts, collect NFT drops, buy low riders and more. Rolling Stone recently covered his efforts, observing that one fan was so hyped that he paid $450,000 to be Snoop's virtual neighbour. Brands like Adidas and Atari have also entered into partnerships with The Sandbox. While the platform, alongside Decentraland, continues to grow, SimilarWeb estimates put both platforms in the single-digit millions for visitors per month, while old-school world Roblox, where Paris Hilton hangs her hat, has over 200M monthly users.
Takeaway: Consider gaming and virtual worlds as a channel akin to experiential, with unique opportunities to collaborate with creators and build your own presence. 
F1 Delta Time NFT game leaves the race
F1 Delta Time, one of the first NFT games launched in 2019 by Animoca, just announced that they will shut down owing to their inability to renew a licensing deal with F1. Players will be able to exchange their game assets for similarly-valued assets in Animoca's other properties. Users could pay for drivers, cars and equipment to improve performance in the game. In 2020, a player set a record price at the time, $223,000, for one of their game-based NFTs. The situation illustrates the downside of long-term player investment into NFT games which are based on 3rd party licensing deals, which are subject to limited duration contracts. NFT games like the popular Axie Infinity and Crypto Kitties allow players to earn real money, providing them in-game tokens and additional NFT's that can be converted to cash through marketplaces. There are currently about 400 active blockchain games, and Axie reached a record $2.5 billion in trading volume last September. While the industry is making money hand over fist, traditional game publishers like Square Enix looking to enter the space have faced backlash.
Takeaway: While F1 Delta Time is no more, NFT Games are a rapidly growing trend to monitor for brand integrations or larger branded NFT engagement strategies in the future.
Wendy's cooks up the Wendyverse in Meta Horizon Worlds
In the first major brand integration for Meta's new social VR platform Horizon Worlds, Wendy's created a virtual restaurant. The experience has users exploring two distinct areas. The first, a literal recreation of a Wendy's with secret missions, a shuffleboard game and the promise of free food in the real world. The second, a basketball arena where players can take turns shooting hoops, launch t-shirts at one another and play a whimsical game with giant cups of Wendy's Frosty's. Meta has seen over 300,000 users install the app in a few months since launch, who have created about 10,000 unique worlds and games to explore. Unlike other more recent Metaverse-entrants, users can create as many worlds as they like for free on the platform and there is currently no paid advertising model, with Meta taking a slow-evolution approach as they expand features, add new markets and see how users engage.
Takeaway: VR experiences are gradually becoming mainstream as device prices drop below that of a smartphone. 
Over 5 million people collaborate on Reddit artwork
On April 1, 2022, Reddit brought back a special event called r/Place from 2017, where users could place one colored tile on a massive blank canvas every 5 seconds. The effort is an incredibly interesting example of mass collaboration, with communities, both on and off the platform, coordinating efforts to create artworks together. Likely inspired by their earlier effort, Adidas recently launched a similar program with Prada and artist Zach Lieberman called Re-Source, with the goal of creating an NFT for sale. All participating creators will receive a share of the profits. In the case of Reddit, it was purely a project for community fun. Brands did come into play. In 2017 the community added an IKEA logo, and LEGO showed up in 2022. You can explore the creations with context in this (very cool) visual map.
Takeaway: Digital communities can become highly engaged around activities with shared purpose.
Hivemapper plans to take on Google Maps with Web3 app
Decentralised applications, or dApps, run on distributed peer to peer blockchain networks rather than a central server, and the model for many is that contributors can earn money through token earnings. One recent entrant, originally started by a Yahoo! Maps alum in 2012 as Gigwalk, is Hivemapper. The notion is to use crowdsourcing to provide street-level mapping data and imagery to compete with Google Street view. While the user base reached 2 million users, the founders realised they would never be able to scale globally to compete. Now, with Web3 tools, the founder is trying a similar model with blockchain. Contributors offer 4k street-level visuals and other data via connected dash cams which ship in July for $449 and earn HONEY token in return, with data from all users being stitched together in explorable views. 
Takeaway: The Web3 trends of decentralisation and ownership of data will give rise to competitive new business models where users earn money for participation.
Download The Marketer's Guide to Web 3.0 and the Metaverse here.
---
Also published on Medium.