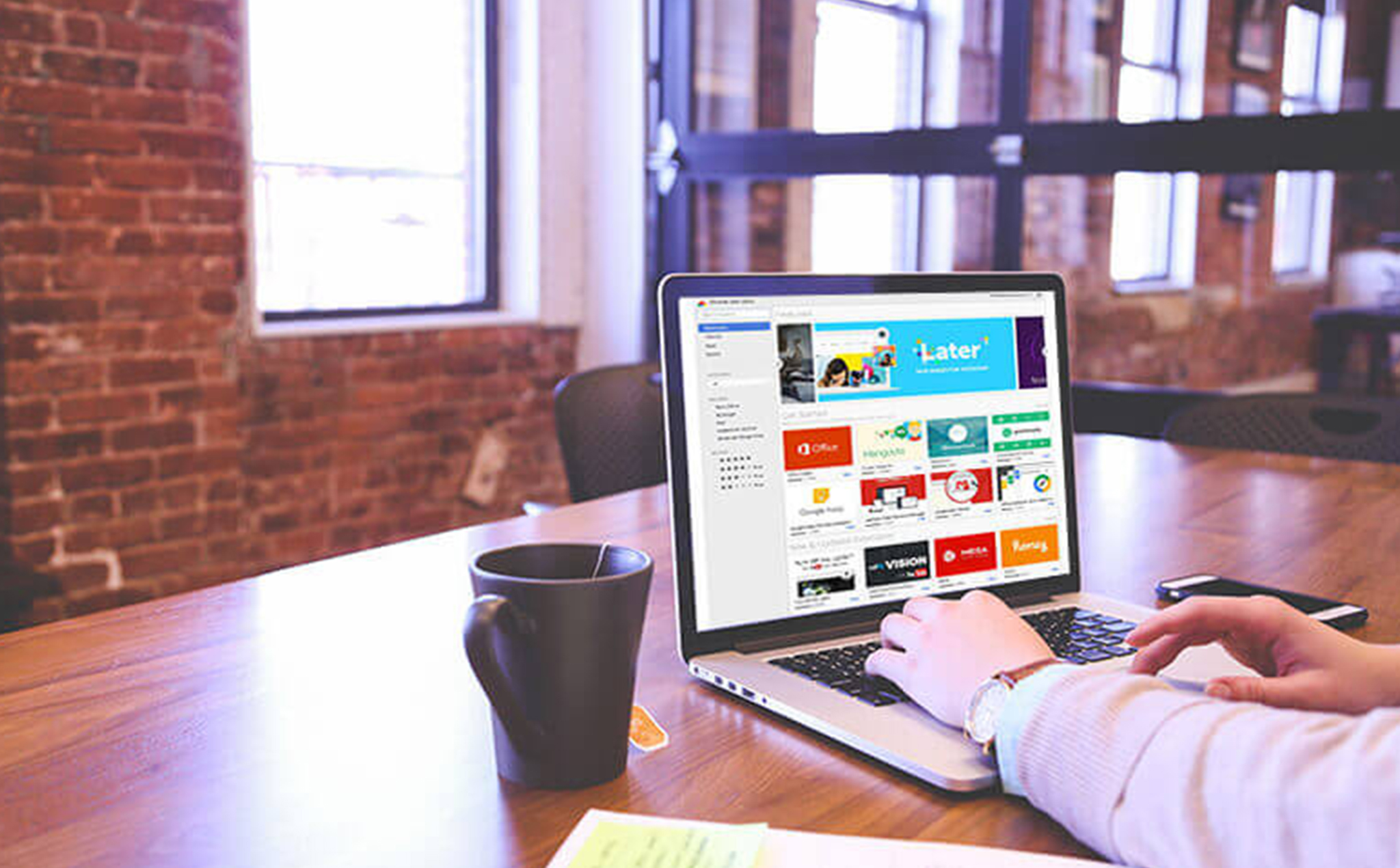 Google basically changed our world as we know it. Where would we be without the ability to tell someone to "Google it"? Probably acting like cavemen. While Google Chrome, Google's internet browser, is absolutely amazing, there are ways to improve it. We've narrowed down our top 10 extensions that will help you save time and money, and keep you accountable and productive. Ready, set, download!
1. Honey
You really like this dress and wish it were on sale. But what if it is and you don't know it?! Honey finds the best discounts on the web and brings them straight to your shopping cart. For the avid shopper, Honey is a must.
2. Adblock Plus
Do you ever get distracted by all of the blinking advertisements all over the side, top and bottom of a webpage? Adblock Plus is the extension for you. The free plugin can block a variety of types of ads – obnoxious pop-ups, Facebook Ads, animated ads and more. While it does not completely take away the ads, it creates a set of acceptable ads so that you can have a less distracting web experience. You can also customize this extension (yay for personalization!)
Don't you hate when you need to screenshot an entire web page, but it doesn't fit in a screenshot? Awesome Screenshot provides an awesome solution. The extension allows you to screenshot all or any section of a web page. It also allows co-workers to add comments, annotations, blur sensitive information and easily share the screenshot onto image-sharing platforms. It also provides support for working with Google Drive.
4. DISCOVERLY
The ultimate stalker tool, Discoverly allows you to gather a person's LinkedIn and Twitter information, all while looking at their Facebook profile. It's a one-stop shop for letting you analyze job candidates, dates, business partners or the boy you met at the Publix checkout. It also plays nicely with Gmail, allowing you to better connect with your contacts.
5. GRAMMARLY
Is "floor plan" one word or two? With Grammarly, you'll never have to second guess your spelling or grammar while typing again. The extension tracks your typing and catches your errors as soon as you make them. Congratulations, you are now a Grammar Wizard!
We're already obsessed with Evernote, the app that allows you to easily take and share notes. With this extension, you can now add articles that you read, images you receive and a million other things that are in the Evernote inventory, all with the push of a button.
7. STAY FOCUSED
I'm guessing that you're reading this because you are distracted at work. Shame on you. Just kidding, I am too. If you can't get the whispers out of your head to check social media or online shop while at work, Stay Focused will be a game changer. The extension's goal is to help you be more productive by limiting your time on addictive sites like Facebook, Pinterest and J.Crew. It allows you to set limits on how much time you can spend on a site. If you reach your maximum time, you won't be allowed to access the site. Womp, womp, womp. Or is it really #winning?
There is Google Calendar, and then there is Google Calendar the extension. The extension allows you to add or create events as you surf the web. If there are details for an event on a website, you can add them to a calendar event right there and have it added to your calendar. If you are like me and live and die by your calendar, this extension will make you do a happy dance.
Messy inboxes are the number one leading cause of kidney stones in the United States. Not really, but a clean inbox does make you feel like a superstar, right? Boomerang for Gmail offers plenty of resources to help declutter your email and keep you on track. It integrates into the Gmail interface, allowing you to schedule and track each email message that you send. It also lets you send drafted emails whenever you want, even if you are offline. Let's say you get an important email, but you know you can't look at it until tomorrow. You can set a time for the email to reappear in your inbox, that way you don't have those nagging notifications lingering and you don't forget about something buried deep in your inbox.
10. Pocket
How many tabs do you currently have open? How many of them are amazing articles that you want to read but don't have time to read right now? That's what I thought. Pocket, allows you to save articles from your web browser to your phone or tablet, allowing you to read them whenever you'd like. The extension saves an offline version of the article so you can read it wherever you are.