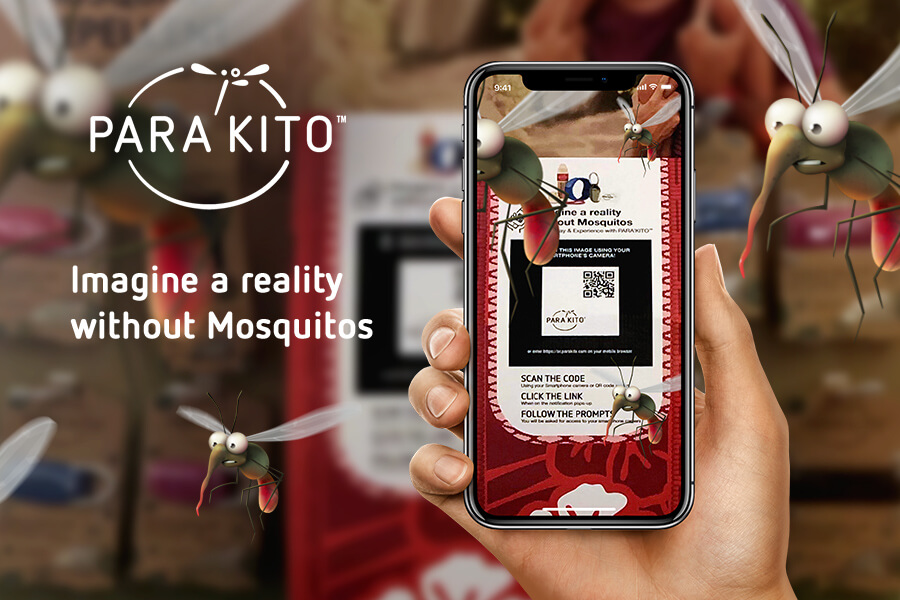 With over 70 percent of brand selections in the retail environment made at the time of purchase, we know that effectively engaging the customer at key points in the retail journey is key. So, when Georgia Pacific approached SCS with the challenge to partner with them and innovate their in-retail displays for the Para'Kito brand – one of the worlds leading and most innovative mosquito repellant products – we saw a clear opportunity to take emerging web AR technology and create an innovative digital experience that both informed and engaged the customer, while at the same time providing in-store data insights at an unprecedented level.
Activated via an integrated QR code with an AR marker, customers can engage with the brand through three different touchpoints, all designed specifically to fit in a retail visit – an in-store AR game, a quiz to find the right product for them, and a short video leveraging Pro Surfer Maud Le Car highlighting the unique qualities of the Para'Kito brand. Initially launched in major retail outles such as Whole Foods, REI, Ace Hardware, H-E-B and more, the retail AR experience continues to roll out across the US. Click the links below for more info: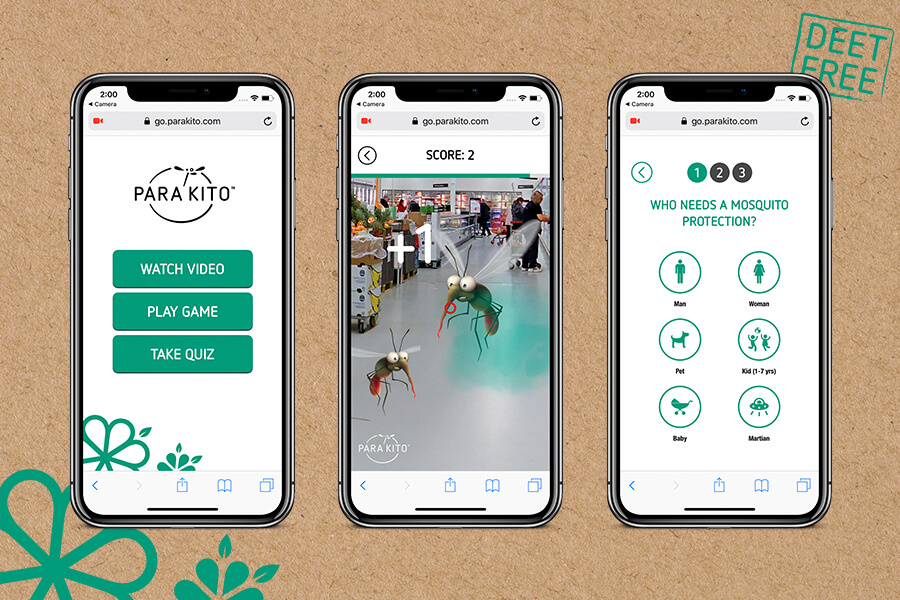 ---
Also published on Medium.