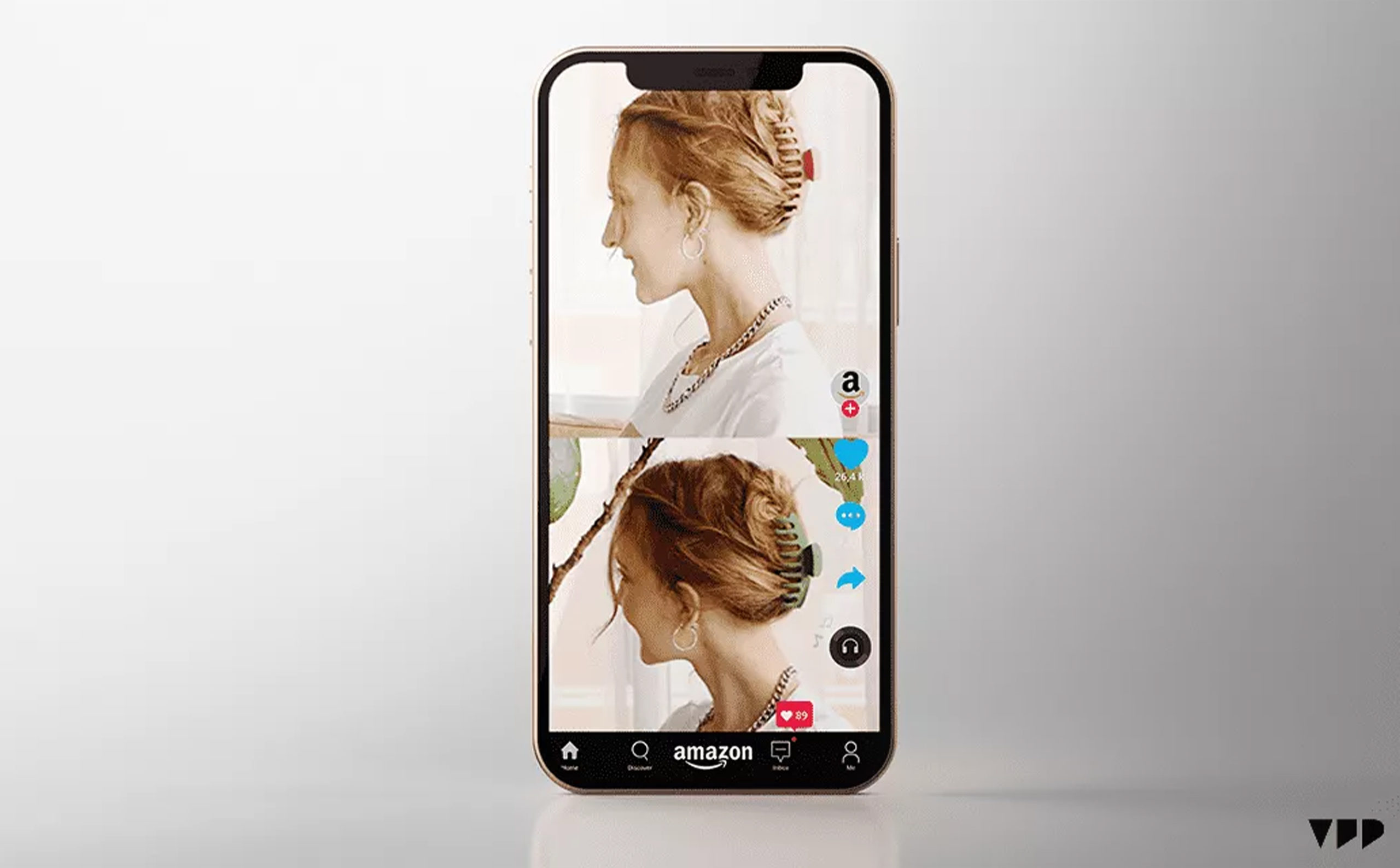 Photo credit: The Future Party
For this week's Friday Five, we're watching the focus on digital content for back-to-school campaigns, the coming impact of TikTok on e-commerce, and the continued rise and power of programmatic advertising to streaming viewers. Plus Apple's coming advertising wave. It's the back-to-school Friday Five: Issue 92.
How American Eagle is using TikTok, Roblox and Meta Quest for its back-to-school campaign
TikTok has taken the advertising world by storm as brands continue to move budgets to the platform and discover how strongly authentic content can move retail sales. Agility to react to trends, a focus in fewer channels, and authentic content that connects to audience passions is key to success. Like American Eagle's TikTok hashtag challenge using TikTok's SoundOn platform, which allows artists to upload their own music directly to TikTok to earn royalties. "Our Gen Z customer is leaning into their passions. Music is often a connection point to those moments—jamming with friends, going to a concert. If you're a CMO and you think you can lay out a beautiful, two-month-long back-to-school campaign and let it ride, that won't work. You have to be constantly evolving and meeting customers where they are." – Craig Brommers, CMO, American Eagle
Amazon is internally testing a TikTok-like feed in its app
TikTok has changed social media forever, creating a short video entertainment platform that continues to rival both Instagram and YouTube for consumer's attention, and forcing Meta and Google to make Reels and Shorts a major focus. The short video user-generated style of TikTok videos are impacting how we think about e-commerce as well, so perhaps it is no surprise that Amazon has been testing a TikTok style content feed as a new way to shop with the e-commerce giant. "The feed — known currently as 'Inspire' — will appear on the bottom navigation bar in the Amazon app. When users tap the diamond-shaped icon, they will see posts on the feed, which will include links to purchase any items featured in the post. On TikTok, Amazon product recommendations are extremely popular — the tag #amazonfinds has 25.6 billion views. It's not clear whether this feature will eventually roll out on the Amazon app."
Apple might start showing ads on your iPhone 
By no means is Apple new to advertising, and the company currently offers ads in its News and Stocks apps as well as Search in the App Store. But as programmatic advertising comes to Netflix and the tech giants continue to evolve as media companies with their own demand side platforms, Apple is following suit. The company has been testing ads in Maps, Books, and Podcasts apps and is expected to announce an advertising platform for AppleTV+ as well. "The tech giant's expansion into advertising comes following last year's privacy feature called App Tracking Transparency, or ATT which has hindered third-party advertising on its platform. Apple is yet to confirm any such move so we'll have to stay tuned for updates."
Streaming Surpasses Linear Viewing For The First Time
Streaming has been growing steadily and cord-cutting continues as both maturing platforms like Netflix and HBO Max along with new entrants including discovery+, Paramount+ and Peacock give consumers a powerful reason to move away from linear TV viewing. As live sports begin to move away from the networks and towards the streamers, we will only continue to see Connected TV become possibly the leading "digital" advertising platform. "Streaming viewing in July surpassed both cable and broadcast with a leading 34.8% share for the first time. For total day viewing, cable is now in second place with a 34.4% share, while broadcast has a 21.6% share. Streaming is now 22.6% higher — while cable is down 8.9% for the same period, and broadcast lost 9.8%." The :30s spot lives on.
Google CTV Features In Display & Video 360 Advance To Next Steps
Across YouTube and their Display & Video 360 ad buying tool, Google continues investments and advancements into streaming television with new CTV features being brought to their platform, useful for any brands who may be currently serving video with Google and wish to bring their audiences to CTV. "Google introduced connected television (CTV) features in Display & Video 360 after bringing Google audiences to connected TVs earlier this year. The company announced tools including audience guarantees based on Nielsen Digital Ad Ratings (DAR) and expanded advanced Programmatic Guaranteed features to more exchanges. Additional features include features around frequency capping. Programmatic Guaranteed allowed marketers to access top CTV ad placements. It combines direct deal buying with the automation and personalization of programmatic. One early adopter, Uber, secures CTV inventory around high-visibility events and combines it with programmatic buying."