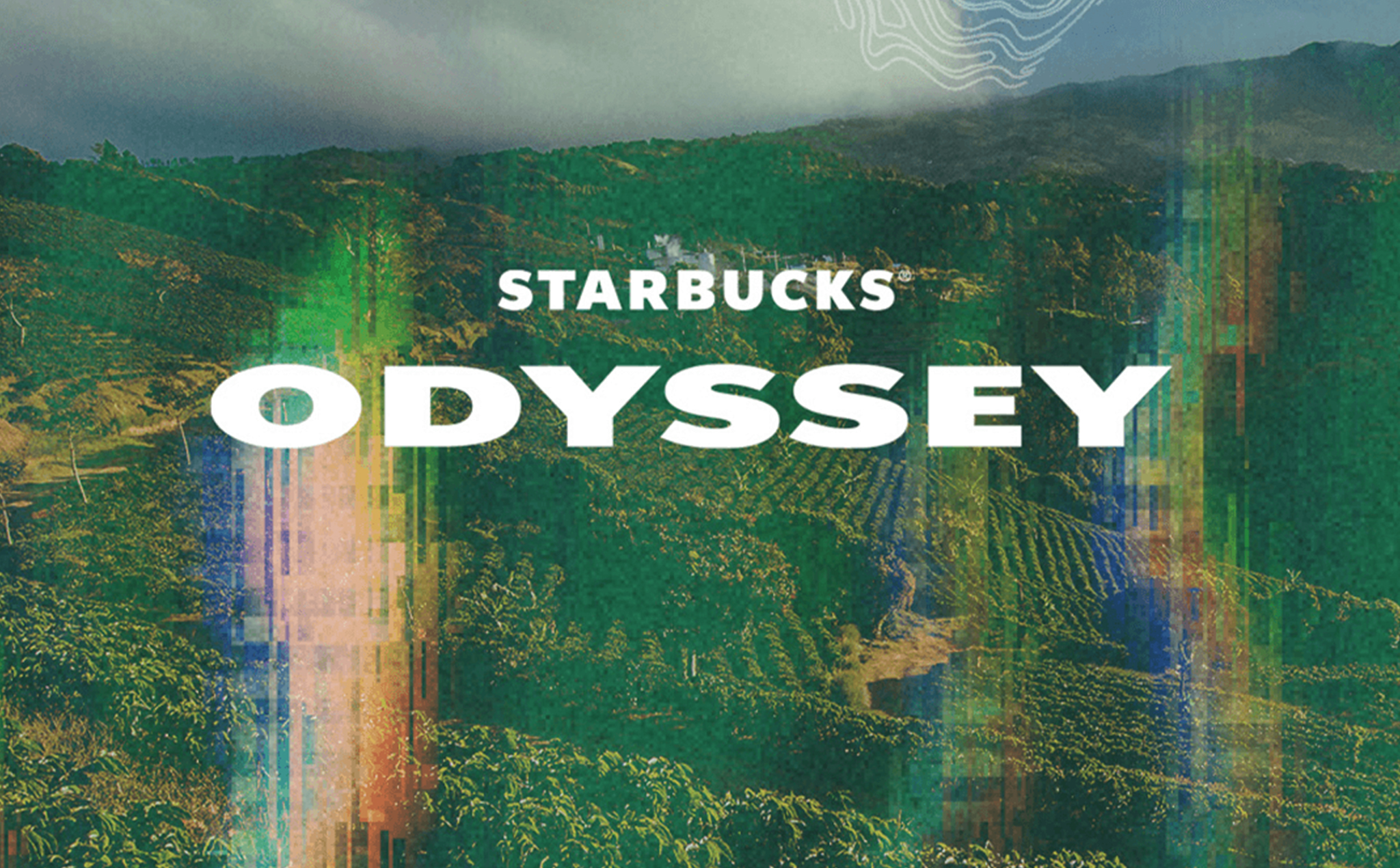 Photo credit: Starbucks
For this week's Friday Five, we're learning about life lessons from a board game, blockchain coffee, hiding easter eggs around the world, the first Metaverse menu launch, and an unexpected source of TV ad spend. It's the Friday Five: Issue 94.
Fighting is good, according to KesselsKramer's new Monopoly Campaign
The beloved classic board game Monopoly has finally embraced a very real aspect of playing the game: it almost always causes fights and tantrums, especially with children. In fact, according to research, 8 out of 10 games lead to a fight. Leaning into this insight, the brand visually illustrates these moments of tension and outbursts by capturing children's reactions while playing a round of Monopoly with family. From frowning to crying, the images were used for OOH ads with an accompanying slogan about what valuable lessons are learned with each throw of the dice. Monopoly's approach is that these outbursts are a good thing because "in a safe space of a family game night, Monopoly can teach you a lot about how to express your emotions and how to deal with disappointments."  
Starbucks details its blockchain-based loyalty platform and NFT community, Starbucks Odyssey
As brands began exploring unique ways to gain customer attention by dabbling in Web3 activations (more on that later), Starbucks announced the launch of Starbucks Odyssey. Combining the successful rewards program with an NFT, the platform will "unlock access to new benefits and immersive coffee experiences" through virtual journeys, interactive games, and challenges. Tokens can be earned by completing these tasks and will have an associated point value based on rarity and allow holders access to unique rewards. The Starbucks app will also provide a marketplace where holders of the coins can buy and sell tokens.
Adidas gears its World Cup football kits launch toward Gen Z audiences
Throwing out the usual high-profile reveal, Adidas instead opted to take a highly targeted easter egg approach and secretly hide the new kits in Gen Z cultural hotspots. Ranging from drawing the kit on manga characters in Japanese comics, to being worn by employees in a local Mexican taqueria, the kit was hiding in plain sight waiting to be discovered. For two months Adidas kept silent, letting the conversation and anticipation grow. They then began teaming with influencers from each region, and finally released the full kit announcement complete with all easter eggs for those that might have missed them. 
Chipotle launches its Garlic Guajillo Steak in the metaverse
On Wednesday, Chipotle Grill rolled out its newest steak flavor to US and Canadian stores – but loyalty members and those in the metaverse got to try it a day sooner. In a partnership with metaverse giant Roblox, on Tuesday morning Web3 guests were able to use the Chipotle Burrito Builder Simulator within the game to build their own burrito or bowl and were given an unlock code for a free steak entree in the real world. Reward members also had early access to try the new menu item through the app and website. Those regular analog guests stuck in Web2 were forced to wait another 24 hours to try it for themselves. 
TV is experiencing a surge in spending from online-born businesses
The e-commerce boom during the pandemic was one of the biggest disruptors we have seen, creating new online-only stores for almost any product you could need. Unsurprisingly, the entry point for these brands to reach potential consumers lived solely online (combining the power of search, social, online video, and retargeting). Eventually, their pool of potential interested customers dries up which impacts advertising costs and decreases profits. While many online brands have struggled to adjust acquisition tactics, there is a tried and true friend they should possibly consider, TV. According to a recent study covering 10 brands, TV is helping online brands drive cost-effective search campaigns, as people are searching not for categories, but the brands themselves, resulting in 42% of all site visits.