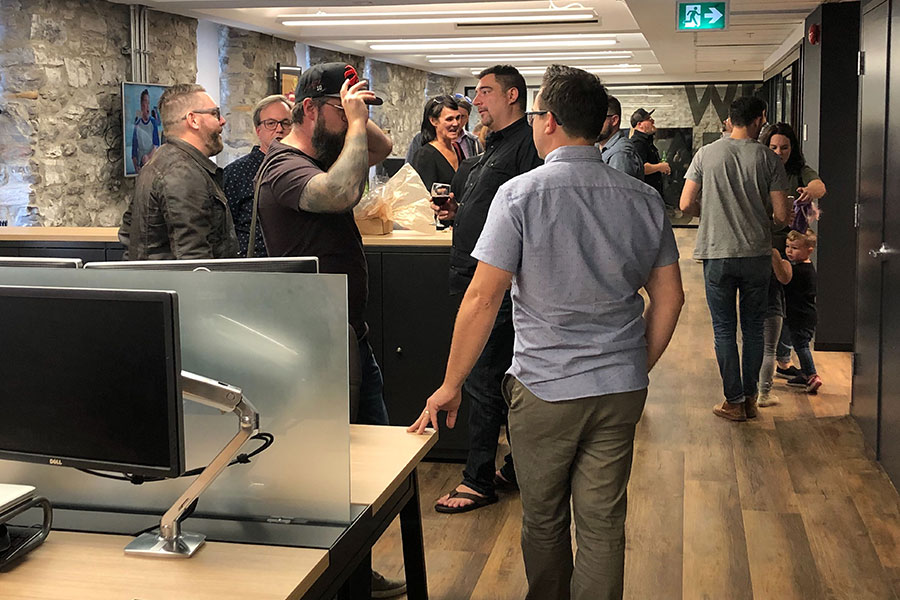 The doors were open all night, the music was bumping, and drinks were flowing at SCS Ottawa's first-ever Open House on Thursday, September 19. The event marked a big moment for Ottawa's oldest new agency, providing opportunity for faces new and old to connect and celebrate SCS's freshly decorated Ottawa office, which opened in May.
The circle keeps growing, with friends from the Emerging Tech group at Global Affairs, Invest Ottawa, Pointer, Lemai AI, RIM, Catapult Partners, and bitHeads among the many attendees.
We managed to lay bare a fully stocked fridge in record time, kicking off a long-term relationship with the city that is already creating opportunity for innovation and influence at global scale with some of the world's biggest brands. With expertise represented from AI to ecommerce, AR, VR, web and app development – the night proved some of the best and brightest are right in our backyard and already doing big things.
A huge thanks to a few of the SCS crew who delivered a monster effort to get us ready for the night – you know who you are – and to everyone who came out for the evening. We're stoked for what's coming next!










---
Also published on Medium.