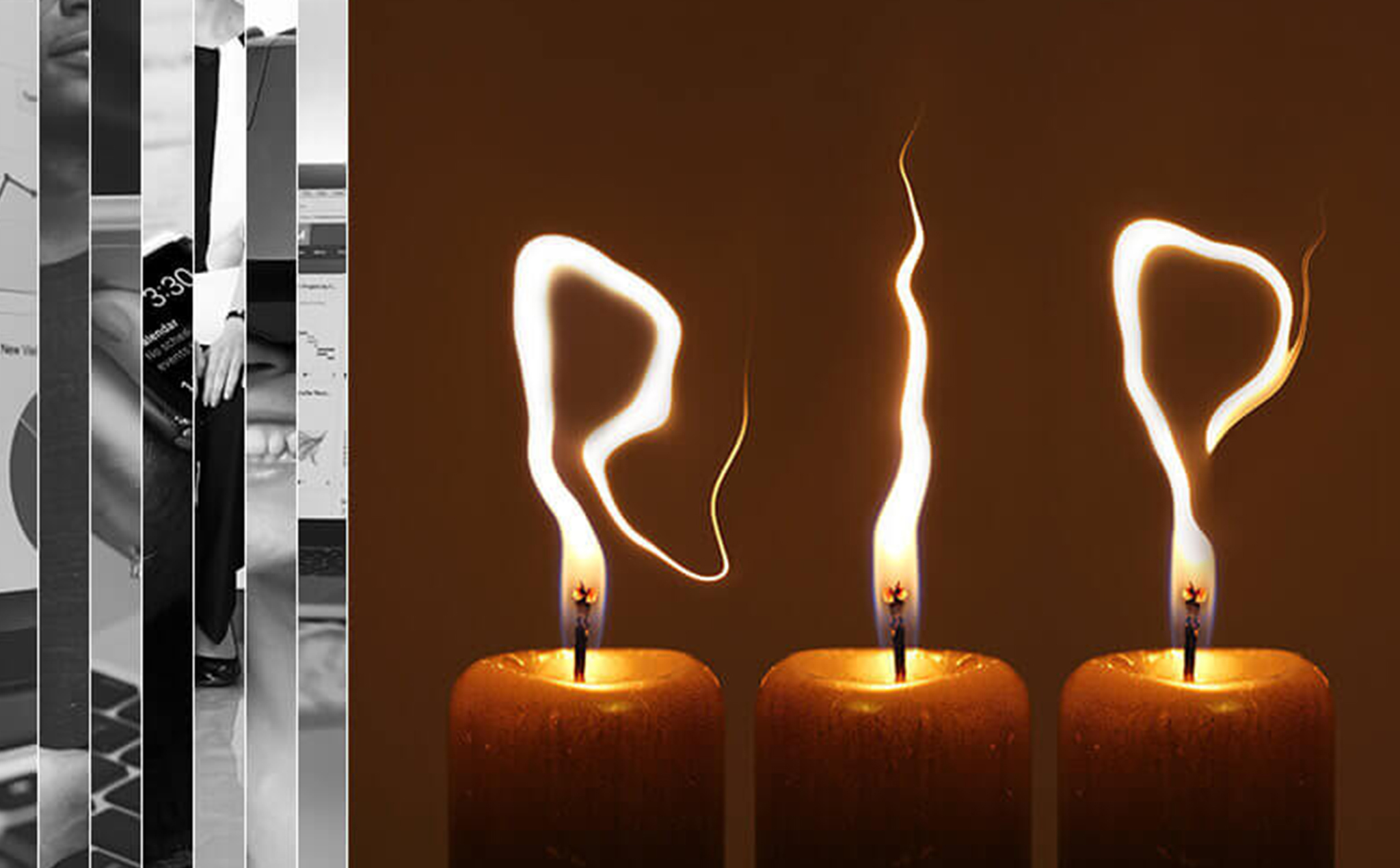 In 2017, we cannot rest on our social laurels. The big social media players may have reached a saturation point where they will now start to see an exodus of users. In a LinkedIn article, Michael Spencer points out that in all countries "Snapchat, Instagram, Twitter, and Facebook have all shown declines in usage." In desperation, companies like Facebook and Instagram have tweaked their feeds to staunch the drop in engagement—but it may be too late.
That's why we're not that excited when we see many "trend" articles still focused on what innovations will happen to these big players—rather than envisioning how the future of social may really evolve. In actuality, we may still be at the very beginning of social media (with DMA even saying it's in its infancy). So beyond keeping track of expected tweaks made by existing players like Snapchat, Instagram, Twitter, and Facebook, what should you anticipate from social in 2017?
More workplace social networking: People spend a large chunk of their lives at work, and so it's inevitable that the outside novelty of social media will more fully integrate into work. Remember that email and IM started off as novelties outside of work and now seem as essential to the workplace as computers and meetings. Social networks like Slack suggest that more innovative developments and uses of workplace social media will occur.
More augmented reality: At first glance, Pokémon GO may seem like a lighthearted, crazy, fun anomaly. However, the implications for social media are deadly serious. The game suggests a whole new way of socially interacting—combining both real life and mobile social media apps—that may seep into other areas of life and business. If so, social gamification has just begun.
More virtual reality (VR). With Google helping to lay the groundwork for VR with the Android N and 2017's Daydream mobile developer platform, social media will step up too. Facebook has already bet on Oculus Rift—competing with Samsung and Google. New VR social networks like vTime suggest that the future of VR may have already arrived.
More artificial intelligence (AI) and machine learning. Despite some embarrassing failures like Microsoft's chatbot Tay, social media will continue evolving through the power of AI and machine learning. Continued experiments by Facebook and Twitter along with the onslaught of digital assistants like Siri and Cortana will change the way that social media platforms learn about and interact with us.
More live social media. Innovations like Snapchat and Facebook Live show the power of creating a social media experience that looks and feels more like real-time interaction rather than just publishing and surfacing content about things that already happened. A Forbes article states "…Snapchat has given us something that's been missing from social media. It has become the closest social medium to emulate real life." Expect social media to approximate more and more of a live feel in 2017.
 While social as it exists now will remain important, marketers cannot just continue to pump out content on Facebook, Twitter, LinkedIn, and Instagram and hope for likes, comments, and clicks. Similar to how people turned away from mass media in the late 1990s and early 2000s to shift to the Internet, we are seeing a similar shift with social media as it enters a new age. — Check back next Tuesday, August 23rd for our sixth blog installment in our series Marketing Trends That Will Disrupt Your World in 2017.