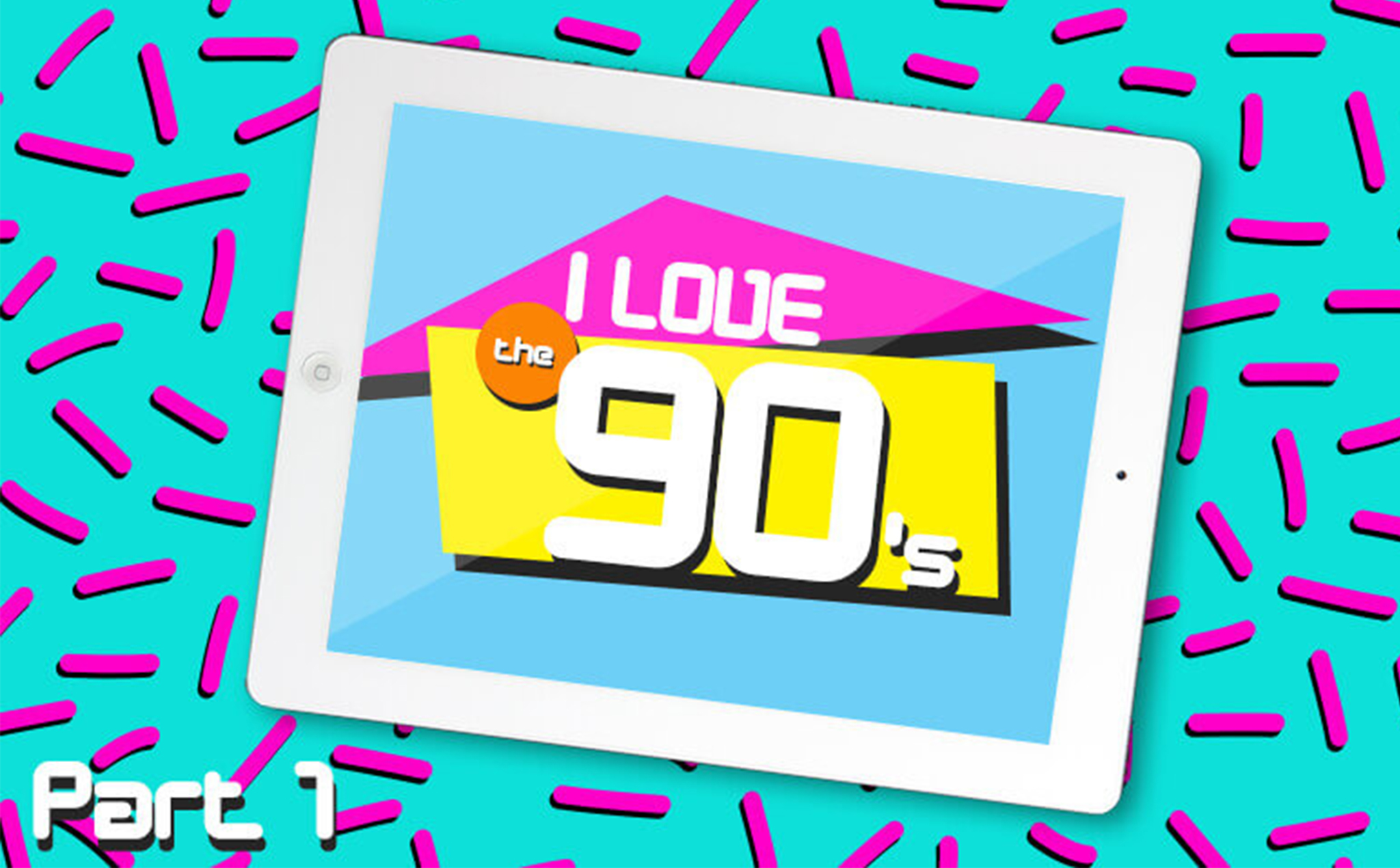 I am sure many of us remember a time when the slang "blog" didn't exist in our everyday vocabulary. Cheesy AOL chatroom confessions were the closest I got to reading a "weblog" while gazing at my Dirty Dancing poster and bopping around to Now That's What I Call Music. Flash forward to today where, as a 35-year-old Digital Marketing Strategist, I recently returned from a weekend at the Dirty Dancing Festival. (Yes, it's a thing. No, I'm not embarrassed.) I can't help but feel a twinge of nostalgia for the days of slow dial-up modems and dreamy Patrick Swayze staring at me from my bedroom wall.
"I carried a watermelon" at the Dirty Dancing festival in honor of my childhood crush, Patrick Swayze.
Marketers are realizing more and more that I'm not a rare species. According to a Pew Research study, Millennials have overtaken Baby Boomers as the largest generation. And where there are people, there are dollars. Marketers are tapping into the power of the past to influence the spending habits of Millennials (18-34) and young Gen X-ers (35-45). This burgeoning group of spenders may be getting paychecks, but long for the days of Pokémon, Pac-Man and Jurassic Park. Welcome to the age of Throwback Marketing. Let's hop in our Delorean and go "Back To The Future" with some of the coolest products from our childhood to come back as throwbacks. No matter what type of kid you were, there's something for everyone on this journey. THE FOODIE
Coca-Cola re-introduced the 1990s citrus soda Surge last year, whose cult following lasted longer than its short shelf life (1996-2003). Due to the passionate efforts of The SURGE Movement – a Facebook community who lobbied for a comeback of their favorite fizz – the citrus soda was brought back to life after twelve years off the market.
Minute Maid (a Coca-Cola company) slimed us again with the Hi-C Ecto Cooler. Launched in 1987, the green cult favorite vanished like a Ghost(buster) into thin air. Due to popular demand, the Ecto Cooler is back for its sequel and ready for lunchboxes everywhere.
Coca-Cola isn't the only beverage company to jump on the old school bandwagon. Pepsi showed up fashionably late to the '90s party when they brought Crystal Pepsi back into our lives. Pepsi partnered with the makers of The Oregon Trail to create The Crystal Pepsi Trail, an online gamification experience (dysentery optional).
M&M's got their crunch back by reintroducing 1998's M&M's Crispy with the tagline 'So good, they're back'. A bunch of "Bring Back M&M's Crispy" groups sprouted up on Facebook, helping to bring the #CrispyAreBack movement to our happy mouths after a 10-year hiatus.
THE GAMER
It's no secret the biggest phenomenon to happen in the world of nostalgia is Pokémon GO. 2016 marked the 20th anniversary of Pokémon, so all those card collecting 10-year-olds are now iDevice toting 30-year-olds. Popularity for the game has dropped since its launch, but when you're tracking 30 million daily active users, that's an impact as big as a Snorlax.
Now you can have a Nintendo in the palm of your hand. Nintendo announced it's coming out with an NES Classic Edition. Rather than the bulky Nintendo Entertainment System you had as a kid, the new Classic Edition will be more compact and comes pre-loaded with 30 classic games, including Super Mario Brothers, The Legend of Zelda, and Metroid. Now that's a Millennial geek's dream come true!
THE CREATIVE
Butterfly in the sky…I can go twice as high…with the all-new Reading Rainbow. Former PBS star LeVar Burton was able to raise over $5 million in 35 days with one of Kickstarter's most successful campaigns to date. The kids who loved the show are now parents themselves, passing along the revamped digital reboot to a new generation.
I'll have a Personal Pan Pizza with a side of BOOK IT! In 1985, the beloved BOOK IT! Program made its debut in collaboration with Pizza Hut. Kids read books and then were rewarded with Pizza Hut Pizza. This was great for motivation, but probably not for kids' waistlines. The program has been revamped and is gaining popularity with teachers, parents, and pepperoni pizzas everywhere. Long live the BOOK IT! Button!
I still have my beloved BOOK IT! Button from Elementary School. Reading never tasted so good!
Back to school shopping was never complete without some hallucinogenic-looking Lisa Frank supplies in our parent's shopping carts. Hypercolor rainbow kittens, unicorns, and other figments of our imagination lit up the lives of '80s and '90s kids everywhere. Lisa Frank announced that four Color Me Lisa Frank coloring books will be available in 13,000 Dollar General stores around the country.
Many of these products relaunched due to popular demand on social media; Facebook groups are now today's focus groups. Online communities and trending hashtags have successfully lobbied for the relaunch of many discontinued products. In the age of social media, nostalgic consumers have a voice – and if brands are smart, they'll listen. Make sure to check out "Now That's What I Call Millennial Marketing!" Part Two and Part Three where we highlight more of today's most popular products inspired by yesterday. Got any favorite throwback products to add?