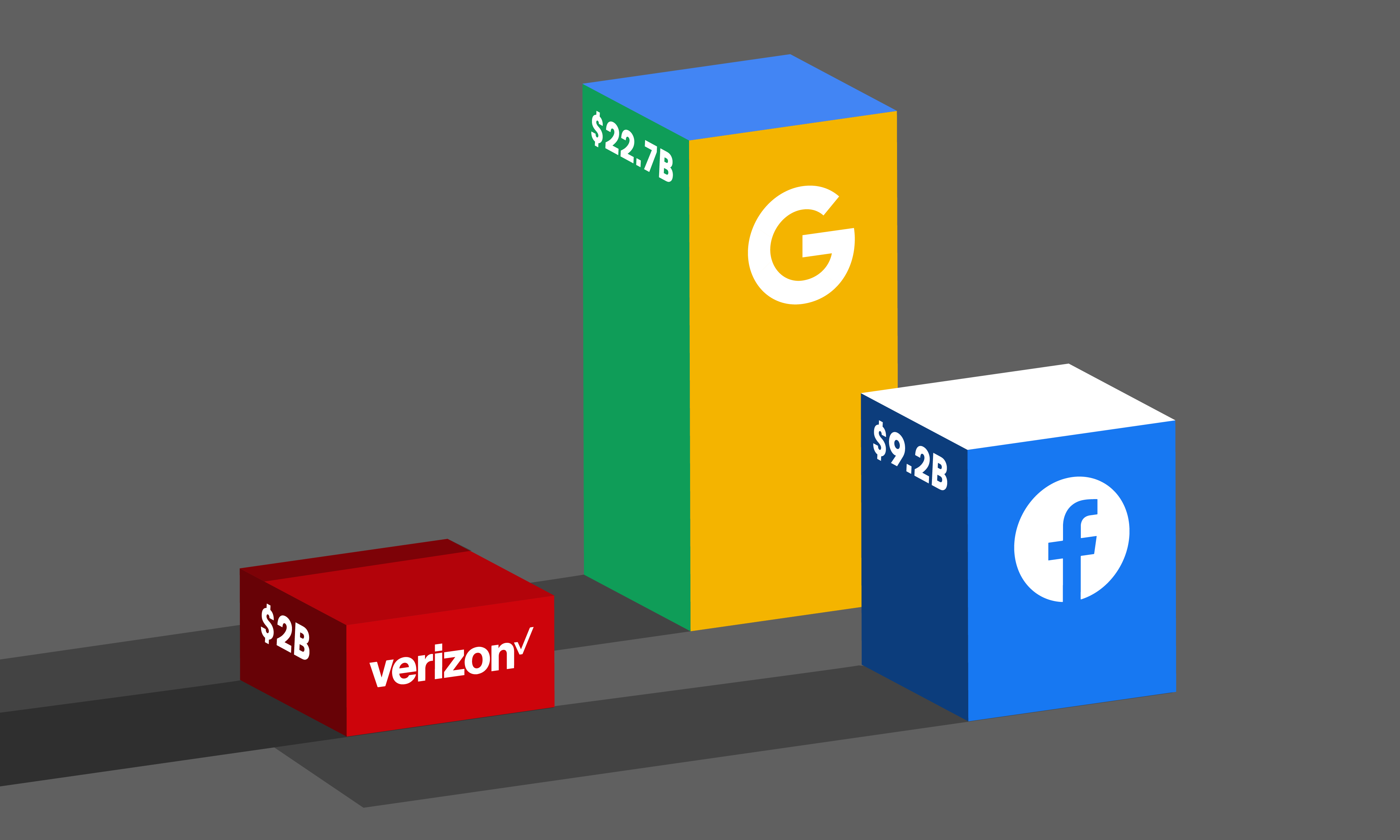 Verizon's Long-shot Bet to Disrupt Google and Facebook 
As advertisers look for platforms that offer a better return on ad spends, telco Verizon hopes to be the next with its online advertising empire, Oath — which brought in $2 billion of revenue in its first full quarter. Oath has a massive trove of data that it can use to target its ads from Verizon's subscriber data and deliver personalized ads as effectively as the Big Two. The company also works with MRC-accredited third-party measurement companies that give advertisers more transparency and accountability in advertising, something Google and Facebook are still in the process of doing.
How newsletters have helped publishers build their subscription business
Universally publishers are turning to email newsletters as a tool to retain and lure in new subscribers. It's "impossible" for readers to keep up with all of the published content, so publishers use this insight for their retention strategies. In exchange for direct access to readers, away from competing with social media algorithms, publishers are offering curated content to help readers parse through the barrage of things to read, listen, and watch in a more intimate relationship.
The case for advertising on search engines other than Google
In the wake of Google facing its highest volume of regulatory pressure from lawsuits, alleging its abuses of monopoly powers, advertisers and consumers wonder about other search engine options. Currently, our industry is dominated by a monopoly that can update, test, self-select, and reconfigure without input. What can we do about it? Try testing other search engines.  Brands like Brave and Ecosia are great places to start that are cheap and make an impact.
Walmart nearly double ad sales after major investments in Connect platform
Walmart Connect, the retailer's advertising business in the US, is attracting more and more marketers as it grew 95% year-over-year in Q2. It leverages its owned properties, builds in-store experiences, and uses extensive first-party data to improve ad performance elsewhere. This year, the company is on track to hit $75 billion in global e-commerce sales as it looks to modernize more of its technology and build innovative solutions across the enterprise.
Why millennial and gen-Zs are jumping on the buy now, pay later trend
Younger generations are hopping on the Buy Now Pay Later trend because of their convenience, to keep up with peers, and to save money from high-interest credit card rates. Demand and investor interest are also beginning to pick up with Square saying it will purchase Afterpay and Apple reportedly teaming up with Affirm Holdings Inc.'s PayBright.