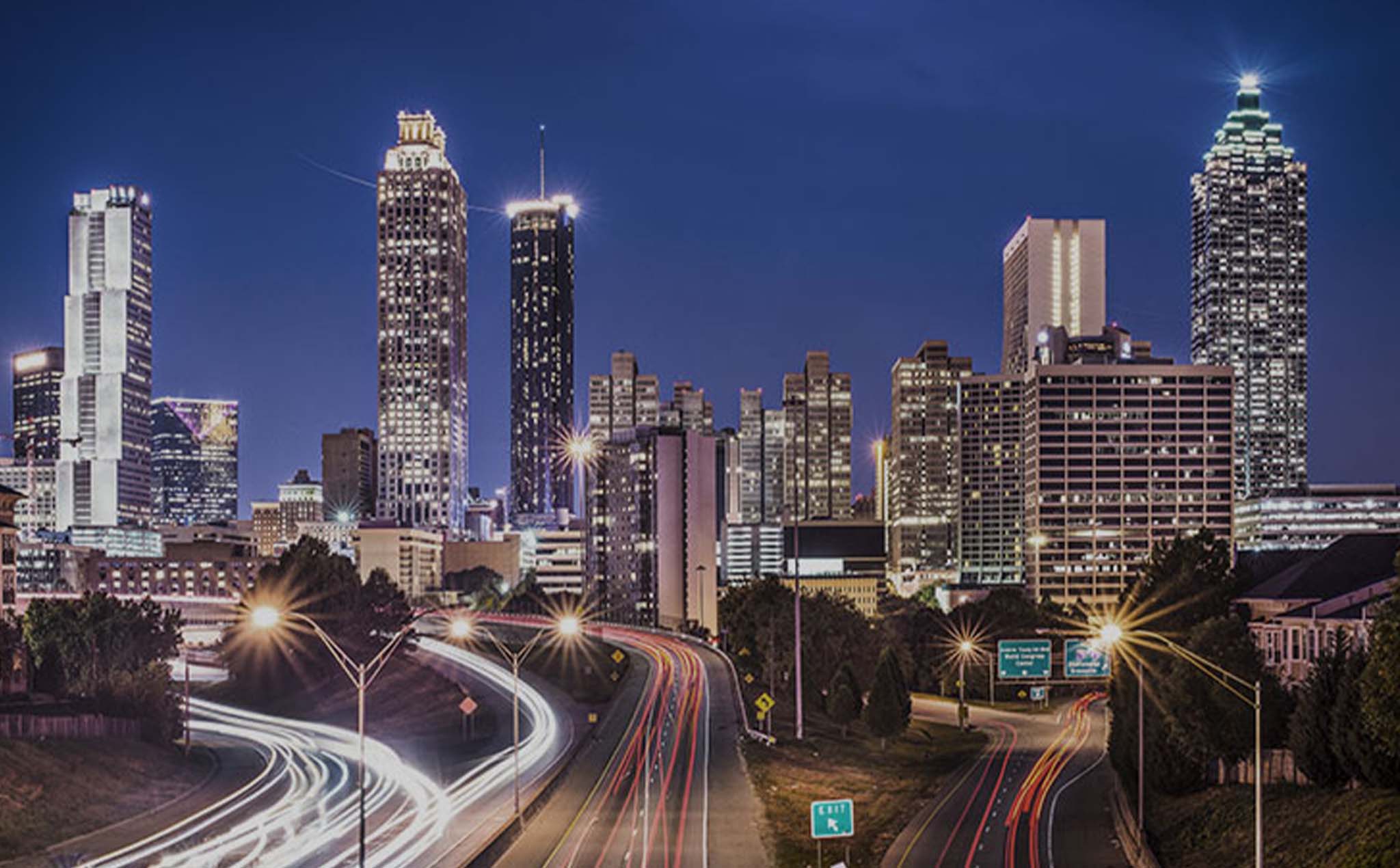 After posting up at the Ritz in downtown Atlanta for a day full of marketing panels and networking, I could probably write a short novel about all of the insights from the Georgia Marketing Summit. There was a wealth of industry knowledge in that ballroom, from both the agency and client side. And then I could write another book on how to make friends in a room of 200 strangers. Hint: if you find people with an English accent don't ask them if they know the royal family.
So, after all the knowledge was dropped, I walked away with three specific takeaways. These aren't new ideas, but they are concepts that as an industry we can struggle to embrace and truly believe.
Social is for engagement—not selling.

Jen Copeland from BBDO Atlanta said it best, "if we make someone feel something and they associate that feeling with your brand, that's an achievement." The purpose of social media is to promote a conversation, so we should define our KPIs accordingly. If you can build a strong social following and provide content that your audience is willing to share, it can correlate to purchasing behavior[1]. This especially rings true if you're targeting Generation Y. According to Aaron Lane with the Atlanta Hawks, "the best way to market to Millennials is to not market to Millennials."
Video is taking over and you need to do something about it.

One panelist reminded us of Cisco's prediction that IP video traffic will be 82 percent of all consumer Internet traffic by 2021[2]. That's 300% growth since 2016. With a new streaming service entering the market daily, this is no surprise. So, have you been adjusting your ad spend and creative to match the growing demand?
While video is taking over, it's also changing. The :30 second spot with a :15 cutdown is long gone—collecting dust in history ebooks. Even pre-roll spots have a short 5 second window before every viewer drops the proverbial guillotine and skips to their favorite episode of Carpool Karaoke. Aaron Lane said that he strives to put the main idea of a social video within the first 3 seconds for the best thumb-stopping power. For him, inverting the story arch is key. Even still, it isn't just about quick puppy videos. Long-form videos have their place as well. The challenge is knowing what to do, then doing it really, really well.
Great customer service needs to exist at every touchpoint.

Think of the last time someone's service went above and beyond, how many people did you tell about it? Great service is a powerful acquisition model, but it also makes the world a better place, which isn't a terrible thing. For Andrew Chang at Piedmont Healthcare, it's the company culture that empowers every arm of your organization to own customer service. Great customer service has to be woven within the fabric of your organization and that propels good-hearted helpfulness.
The common misconception is that the best customer service tool is a discount code in light of a botched online order. In fact, the number one factor in customer loyalty is a reduction of customer effort. So, drop the handouts and focus on anticipating your customer's needs and it will pay dividends. But, make sure that your superior customer service is seamless across your partners. According to Natasha McLeod from the Atlanta Symphony Orchestra, customers don't distinguish between you and your vendors.
With these three takeaways in mind, I am excited to see how brands continue to work on connecting with consumers in engaging and authentic ways. I also have to say that my favorite panel included reps from Old Fourth Distillery, ASW Distillery, and Orpheus Brewing. Not only did they have some fantastic grassroots approaches, but who doesn't enjoy a conversation about marketing delicious alcoholic beverages? Cheers.
—
Sources:
[1] 2016 Survey conducted by Harris Poll on behalf of Ambassador
[2] https://www.cisco.com/c/en/us/solutions/collateral/service-provider/visual-networking-index-vni/complete-white-paper-c11-481360.html