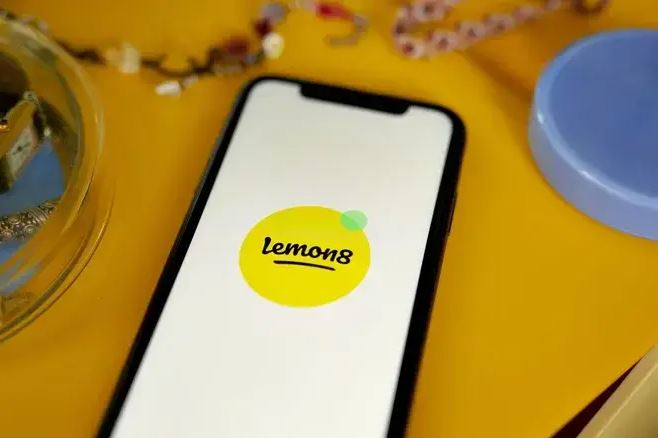 There is no question that the social space is a roller coaster ride. Just take a look at the average lifespans of a post within a platform. A tweet's relevancy averages 15-18 minutes whereas a post on TikTok is considered instant decay – and these are the big players. TikTok paved the way for short-form video popularity with Gen-Z so much so that Instagram adapted with Reels. Current social platforms are continuously testing and adapting to increase engagement within their app. Building a social platform is a whole other story. Take a look at BeReal, also known as the "anti-Instagram" which gained traction in the social space surpassing the larger platforms at number 1 for a period of time in 2022. BeReal's hype pushed Instagram to replicate the dual camera – BeReal's main feature – within its platform. While certain companies like Chipotle use the platform to advertise promotions, other brands and agencies are hesitant to invest in the platform as the future is unclear for BeReal. The main players continue to dub new social platform features to maintain relevance which means less opportunity for growth of new social platforms. In this weeks Friday Five we are covering all things ByteDance, TikTok, Lemon8 with a Twitter bombshell as a bonus. If you are a social media nerd you're going to love this. 
Lemon8 is a Chinese-owned app. Can it survive the hype cycle?
ByteDance is hitting the charts again with another social platform, Lemon8. For those who might not know, ByteDance also owns the global sensation, TikTok. While TikTok is currently facing scrutiny, Lemon8 has been making traction landing at top 10 performing apps. Lemon8 is a video and photo-sharing social media app. Imagine the complete opposite of its sister company. Instead of short-form video, trend, and current event-focused, Lemon8 encompasses evergreen content, text, and photos. If Pinterest and Instagram were to have a baby they would name it Lemon8. Although the App's success is hitting the news, content creators are hesitant to bringing and building their following here. For creators who's jobs are dependent on their social presence, taking on another platform is a huge investment which means taking time away from their current platforms. New social platforms are a big risk. Could Lemon8 fizzle out like Instagram's affiliated company, BeReal, or become the balance we need for its global sensation sister company, TikTok? 
What marketers need to know about ByteDance-owned Lemon8 – and its link to TikTok
Not only are creators hesitant to make the move to Lemon8, marketers and brands are staying patient before investing into the platform. The hesitancy might have to do with the parent company, ByteDance, being underwatch by US Congress over concerns about TikTok's data privacy and security so much so that TikTok could be banned within US borders. Why take on another platform if it could potentially be banned like its sister company? Then again, being on the forefront of a growing platform can put your brand at an advantage. The investigation with TikTok is crucial for the trajectory of Lemon8. If TikTok is banned from the US, Lemon8 could have a shorter lifespan than what the charts share. 
With TikTok's future in limbo, its owner is hiring a team in New York to woo creators for a new app
Although recently hitting top 10 performing Apps, Lemon8 is on the hunt for creators to continue its relevancy. Not only are they paying creators to join, but they are also incentivizing creators with features on Lemon8 'Discovery' and 'Rising Star' pages – giving them a shoein to the top. Lemon8 is acting on all cylinders to increase its user base and activity. Not only are they incentivizing creators, they are investing in hires to actively acquire creators and their followings. Scrolling through the platform there is content, but little engagement, meaning Lemon8 needs to hone in on building its userbase. At the end of the day, staying relevant is difficult among social platforms, and having users, not just creators, is key.
Lemon8 Fake Brand Accounts Emerge As TikTok Sibling App Grows In Popularity
A TikTok video recently went viral where the user exposed how easy it was to gain big brand handles including Chic-fil-A and POTUS on Lemon8's platform. Lemon8 currently has no verification process embedded in its platform, making it impressively easy to claim brand names just by using a different email. If the platform continues to gain traction in the social space, why not claim well-known brands and celebrity handles to later make a profit. We have seen users make thousands of dollars with selling Instagram handles. If Lemon continues to grow, this could mean a major market for handle ownership.
How the Twitter Algorithim works in 2023
While TikTok and Lemon8's parent company ByteDance faces scrutiny in the political sphere with concerns about data privacy and security, Elon Musk flipped the narrative by revealing Twitter's algorithm structure in hopes to be transparent to their user base. This news is a massive gift for users and brands building their presence on the platform and a game changer within the social space. Influencers have picked up on certain tactics to push engagement like calling out their followers to 'hit that like button' or answer their questions in the comment section below. However, social platforms have yet to reveal the exact structure of their algorithms. Not only will we see change among brands and influencers within Twitter, who knows if other platforms will follow Musk and reveal their secret tools.