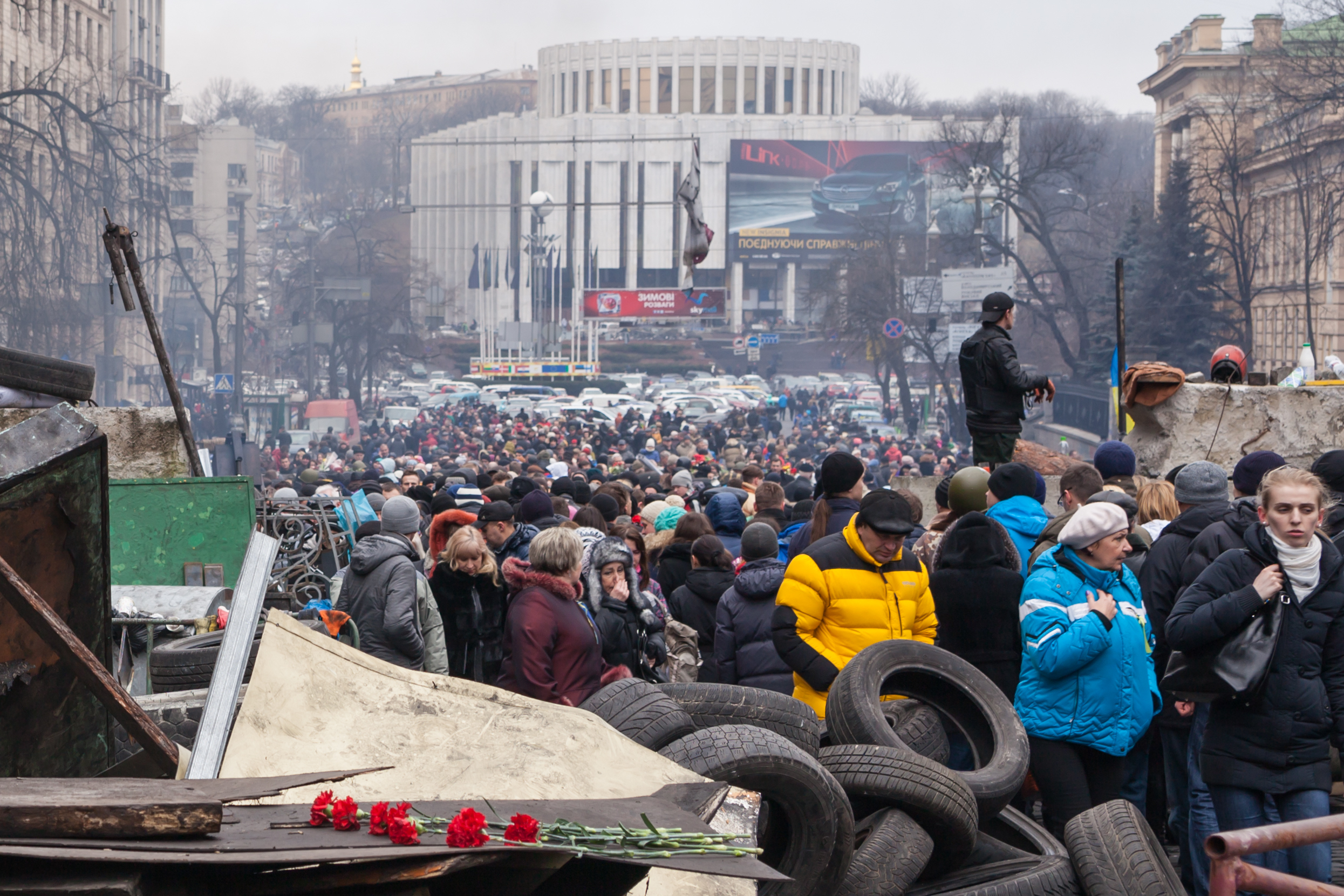 No Way Home: One Ukrainian Marketer Leaves Kyiv
Last week, we interrupted our usual programming of marketing news and insights to share articles about the marketing world's response to the crisis in Ukraine. Our ties to Ukraine have enabled us to shoot award-winning ads and find world-class talent at SCS. This week, we wanted to share the story of one of our own Ukrainian team member, Nataliia Deviatkina.
Nataliia handles quality assurance for our digital team and was living comfortably in Kyiv with her family until three weeks ago. She and her husband had been following the news, and on 11 PM on February 23rd – the last night before the invasion, they decided it was better to leave early than wait around.
They didn't decide a moment too soon: "There were already traffic jams in Kyiv and other cities at that time," recounts Nataliia. "People tried to leave the city and fill up their cars… there were long queues at gas stations and you could only buy 20 liters of fuel at a time."
It took the Deviatkinas 8 hours of driving to reach Odesa on the western coast of the Black Sea, only stopping for gas at stations with short lines. When they realized this region was about to become a new front of the Russian invasion, they drove another 18 hours across the Romanian border and into Bulgaria to stay in St. Vlas, a small beach town where they had vacationed four years prior. In February there would be no tourists, which meant they had a better chance of renting an apartment than if they had gone to Poland.
Nataliia, her husband, and their daughter have been living and working in their new home ever since. Their fate is one shared by other Ukrainians in the marketing community. Nataliia keeps in touch with a small group of Ukrainian colleagues who work for companies with foreign investments. While some, mostly women, have left Ukraine, others, remarkably, continue to work in Kyiv as the Russian offensive escalates: "employers support [Ukrainian marketers] in every possible way." Nataliia explains. "One Ukrainian company closed and paid allowances for several months in advance to their employees. Another of my friend's husbands signed a military contract to defend Ukraine. Prior to that, he worked as a system administrator."
In Nataliia's view, what is needed most is help for her friends, colleagues, and fellow citizens in Ukraine. "Help the army of Ukraine, civilians and animals. Any options… money, humanitarian aid. Ukraine now needs all of these. In my opinion, it's very important to close the sky over Ukraine." She is also realistic about some of these wishes, "I don't think anyone can influence NATO'S decision on this matter."
While Nataliia's opinions are her own, we believe it is important to share her views in full so readers can take action in ways they see fit. Our hearts go out to all innocents affected by the conflict as we continue to pray for a peaceful end to hostilities.  We are making donations to Red Cross Ukraine and strongly recommend others donate if they are able.