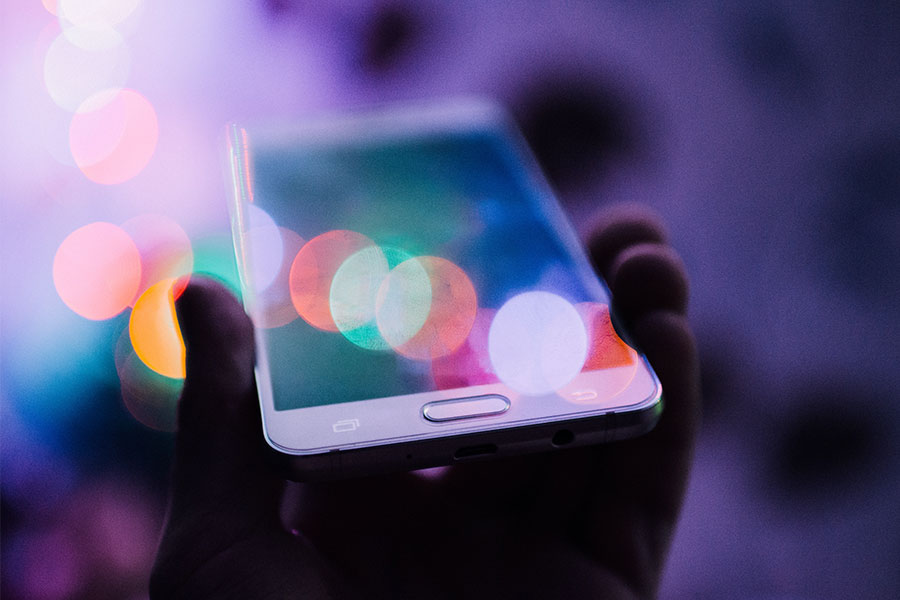 Small screens are becoming the key space to capture consumer attention. Mobile Internet use continues to rise around the world, accounting for 27% of global media consumption and expected to reach 31% by 2021 according to Zenith.
eMarketer observed an uptick of nearly 4% in daily time spent with mobile devices to 3 hours and 43 minutes a day recently, more than the 3 hours and 35 minutes consumers spend with television in the US. The faces we see glued to phones everywhere are being reflected in the stats.
You may be doing double-takes at your Google Analytics wondering if more people really are visiting your site from their phone than their desktop. It's not just you. The shift to mobile has arrived. As generations age-up and 5G hits the market, this trend will only continue to increase.
Simultaneously, we see a shift of budgets moving towards networks like Facebook and Instagram where short-form, snackable content is king (or queen), and Google, where customers are seeking fast answers.
But just because the days of (relatively) big screen engagement campaigns is behind us, doesn't mean that deep engagement is no longer an option in campaign planning. Quite the opposite.
So what tactics can you leverage in going to market with campaigns that are predominantly being engaged with on mobile devices?
Mobile-First Landing Pages. While this seems like an obvious one, thinking mobile-first can be a hard habit to break into. When planning your campaign, at the minimum start with mobile wireframes first before moving to desktop. Consider how much more important the headline and upper-screen content becomes as users have to be enticed to scroll down in their screen to continue engagement.
Progressive Web Apps. Mobile (and Desktop) browsers are more advanced than ever, and if you've been holding off on an idea because it required an App installation, it might be time to reconsider. Progressive Web Apps use HTML, CSS and JavaScript to deliver many of the features you'd normally expect from an app inside the mobile browser, removing the need for any App installation.
Short Form Content. From social shorts to ongoing web series. Consumers are digging into mobile video content more than ever. Every brand has a story it can tell through video shorts, even blenders (see one of our favorites Will it Blend). We'd love to help you find a way to translate your brand story into a compelling narrative that turns heads.
Mobile Web AR. It's here, and it's pretty awesome. The big mobile web browsers now support augmented reality experiences. While their out of the box offering isn't quite on par with the magic of a tool like HoloLens, they can be used to create novel experiences ranging from information exploration in a 360 degree view to games that have consumers interacting with the world around them.
HTML 5 Games and Experiences. Gone are the heady days of Flash which enabled the era of advergaming by delivering console quality gaming through the web browser. But tools like WebGL (a 3D engine) are enabling richer HTML5 games and interactive experiences that will bring back the funk in delivering cool moments in digital entertainment.
And that's not all! As you continue planning your mobile-first go to market plan, we'd love to help you break through the clutter and think small to get more quality time with your audience and drive results.