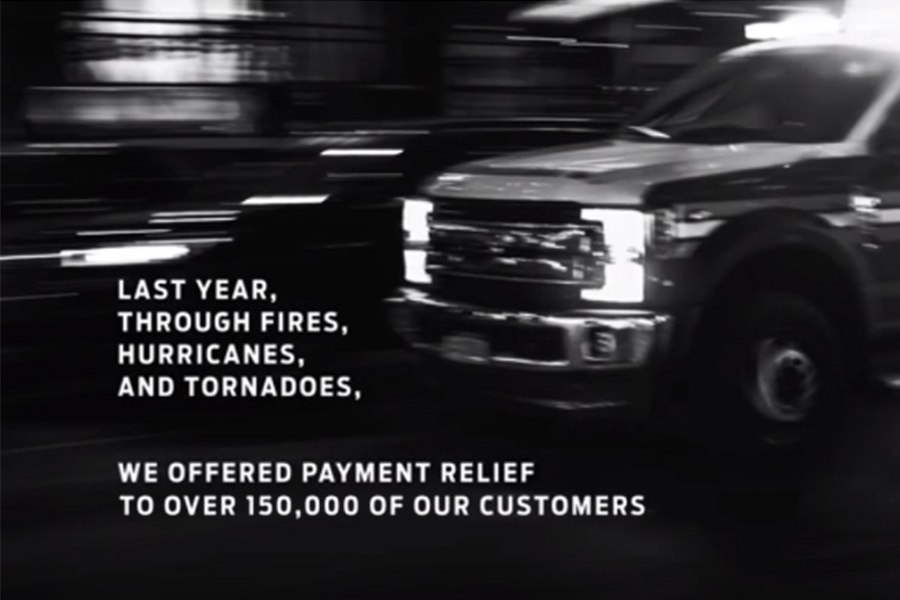 Whether you're communicating through social media or a new advertising campaign, the current state of the world means that your customers are in a headspace they haven't experienced before, and the tone you take is critical.
Understand their Mindset
An important question is: Do consumers even want to hear from your brand right now. A March 18, 2020 survey by the Four A's found that 56% of those surveyed do want to hear about brands Coronavirus initiatives specifically. Another 43% find it reassuring, and only 15% don't want to hear from brands at the moment.
The study further found that consumer behavior is rapidly shifting, with 46% saying they're not eating out and 27% ordering food for delivery and takeout. Notably 44% said they weren't comfortable going outside for non-essentials and 37% are focusing on buying items online.
As your customers huddle and shelter at home, they're battling a number of anxieties while trying to live the best lives they can within their walls. Their needs are shifting as their focus moves lower down Maslow's Hierarchy to Safety and Belonging. People feel scared, alone and powerless. A brands tone can help temper these challenges through their own communications and actions.
Great Examples of Tone
The common thread that runs through examples of great communications during the Coronavirus are themes of reassurance, support and coming together, showing that this is a shared experience. Great brands are showing how much they appreciate and support the communities they rely on.
Guinness responded to cancelled St Patrick's Day events and closing bars with a heartwarming commercial that focused on the reality of this year's turn of events, focusing on reminding us about the true spirit of the celebration.
Ford reminded us how it's always had our back through difficult times, and focused on a message of how they're helping customers this time around.
Miller Lite leveraged social to encourage others to donate to the Bartender Emergency Assistance Program, making a $1 million donation themselves.
Join us in supporting those that support us. Click to donate to the @USBGNCF Bartender Emergency Assistance Program #VirtualTipJar

Donate here: https://t.co/xmAQcxUtes pic.twitter.com/B6HLsHIjcF

— Miller Lite (@MillerLite) March 20, 2020
Shift in Themes
In social media, brands are shifting the themes they use to adapt to consumers current conditions and emotions. AI firm Pattern89 has used machine learning since March 12 to track several trends in shifts in social media messaging, according to Adweek:
30% decline in images of human contact
37% increase in visuals that include electronic devices like smartphones
600% increase in images associated with hand washing
CEO JR Taylor predicts that themes of "cleanliness" and "refreshing" will do well in increasing performance, along with aspirational imagery and visuals of the indoors.
Changing production capabilities will also mean that brands must shift away from complex original live action shoots to creatively using animation, typography, and stock.
The Long View
One of the biggest contributions a brand can make, is helping customers take the long view, and remind them that this will pass. The world may be a different place, but we will get through it, and get through it together. Brands should communicate that they are part of that "together," and with careful and considerate communication, can bring comfort and inspiration to their communities.
On Use of Humor
If your brand already uses humor credibly as part of its relationship with customers, a little bit of levity can go a long way to lighten someone's day during a dark time. This is a very delicate time for many, so it must be used very carefully and with respect for the global anxiety. Any humor should continue to show support and appreciation for the brands community, what they are going through together and how they will overcome. Humor should probably be reserved for brands who customers expect humor from.
Takeaways
Yes, customers want to hear from brands. Brands can provide a sense of normalcy and can help us feel reassured, though it should be done with great care and empathy. As marketers, we should communicate with our customers in calming, reassuring or inspiring tones that take current conditions into account, and remember that they're still trying to live their lives, though under extraordinary and challenging circumstances, so your brand still plays a role in their day-to-day. In the words of the great Pink Floyd, "All we have to do is keep talking."
---
Also published on Medium.