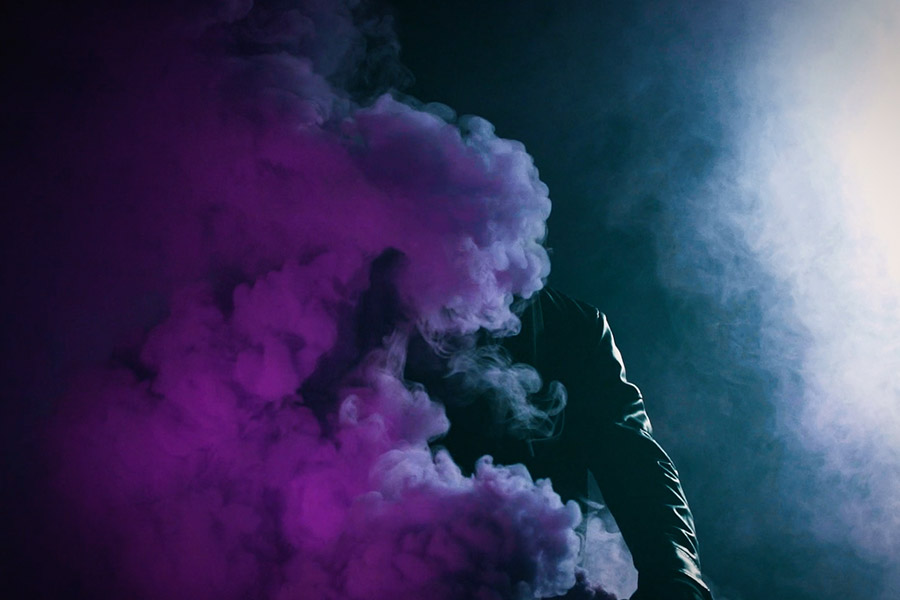 We're in an era of marketing best practices that has created a sea of sameness. Pick almost any category, look at the Instagram, website, or digital ads from the top three brands, and you're likely to find eerily identical content, construct, and creative. SCS's President & Chief Strategy Officer, Jeff Roach shares six instigator brands with a different approach to digital, finding new ways to create value for consumers and build brand equity. 
Although many brands are content with hitting on just the best practices in digital experiences across their websites and social media platforms, there are a number of brands being instigators in their categories and creating exciting digital brand engagement platforms, products and ideas that capture the imagination of their consumers and provide new value to their brands and categories. Here's six of those programs and the brands behind them to inspire your digital planning in 2020 and beyond.
1. VISIT CALIFORNIA: ROAD TRIP
Visit California created a unique digital road trip planning experience customized for each of five major digital platforms: Instagram, Snapchat, Spotify, Pinterest and TripAdvisor. As MediaPost explains, "Each activation is designed to reach travelers at various stages of planning a trip. These customized experiences range from the basic — a la TripAdvisor's filtered regional recommendations — to the quirky, with polls and interactive games. Spotify's activation asks users to take quizzes to generate a customized playlist while an Instagram Story Poll poses road trip-related decisions, such as asking travelers to select their favorite car snack." This approach creates a powerful brand experience that moves users down the funnel straight into consideration right within the native platforms consumers already love.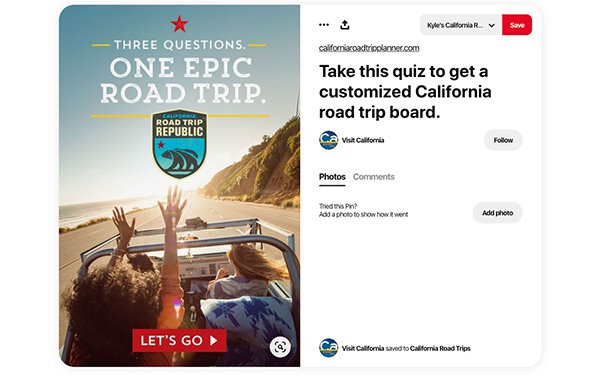 https://www.mediapost.com/publications/article/347665/visit-california-expands-road-trip-campaign.html
2. PEPSI: PLAY NEVER STOPS
Many brands are exploring how to take advantage of the smartphone camera and new Augmented Reality tech to bring package design to life and connect to digital engagement campaigns. Few do it as integrated and at a level of scope that can truly drive brand love in digital platforms as well as Pepsi, with this global soccer campaign called "Play Never Stops". From Mobile Marketer, "Pepsi's star-studded push, part of the company's "Pepsi, For the Love of It" global platform, deploys several mobile tactics that are increasingly popular individually, but not always used together to create a cohesive cross channel experience. Pepsi added gamified elements with virtual avatars of several renowned players, which could extend engagement beyond typical AR activations as consumers try to beat their keepie uppie high scores and share them to Instagram Stories. The virtual theme is reflected in the 60-second hero spot, where Messi, Pogba, Salah and Sterling participate in a game of mounting one-upmanship."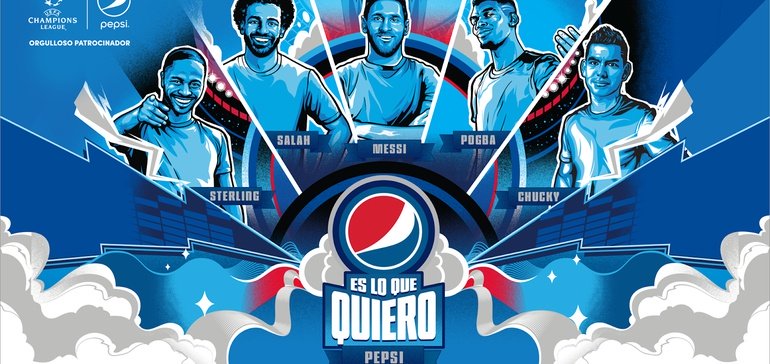 https://www.mobilemarketer.com/news/pepsi-links-gamified-ar-to-packaging-social-as-part-of-global-soccer-push/572640/
3. ROLLS-ROYCE: THE WHISPERS
How do you add digital value for your unique, luxury customer? Rolls-Royce introduced "The Whispers", an app, social community and digital magazine that uses digital platforms to bring exclusivity and unique experiences that Rolls-Royce customers would aspire to. From Mobile Marketer, "Rolls-Royce Motor Cars unveiled a mobile app that sells high-end goods and acts like a social network for new car owners. Whispers features a curated collection of luxury goods and experiences including backstage passes to the Grammy Awards, front-row seats at Fashion Week events, red carpet access at the Academy Awards and VIP previews of Art Basel. Whispers also lets people securely contact and privately communicate with other app users."
https://www.mobilemarketer.com/news/rolls-royce-revs-up-exclusive-app-for-high-end-clientele/572979/
4. SEA SHEPHERD: BELOW THE SURFACE
Although categorizing Sea Shepherd as a consumer brand may be a bit of a stretch, Sea Shepherd needs to engage audiences and drive awareness and advocacy like any brand. Their "Below the Surface AR" experience does just that by using Augmented Reality to immerse viewers in how marine mammals are impacted by commercial fishing. "By creating a web-based AR experience to show how industrialized fishing kills dolphins, Sea Shepherd can engage mobile viewers in an immersive view that is more powerful than content created for other media channels. AR content has become more popular in the past few years as organizations like Sea Shepherd seek to connect with audiences, especially younger demographic groups who rely on their smartphones for media consumption. Younger adults also tend to be more socially conscientious than older generations, making cause-driven campaigns potentially more effective through mobile platforms."
https://www.mobilemarketer.com/news/sea-shepherd-creates-ar-documentary-to-highlight-dolphin-plight/572597/
5. JIF: GIF
A lot of brands are looking for breakthrough creative that eases into the consumers digital life with unexpected entertainment value and fun. And brand partnerships is one of the best ways to achieve this goal, as the instigators at Jif did with their partnership with Giphy, resulting in the first Gif peanut butter, and an integrated campaign in the new platform for consumer narrative: GIFs (and memes). From Adweek, "By now, most have made up their minds on the matter one way or the other, but Jif saw fit to create some semantic synesthesia by putting a G on a brand name we all know starts with a "juh" sound (unlike GIF, which is of course a hard-G sound like "glove" or "get over your lame argument about how the creator of GIFs pronounced it"). The special Gif edition of otherwise normal Jif peanut butter—which also has the original label on the opposite side—went on sale via Amazon today at a price of $9.99. The official point of the campaign, which might get lost in the disagreements along the way, is meant to be that GIF is definitely pronounced with a hard G, unlike Jif. The brand partnered with Giphy to create a series of branded gifs—housed on a Giphy.com/Jif landing page—that will fuel social media arguments for months and years to come."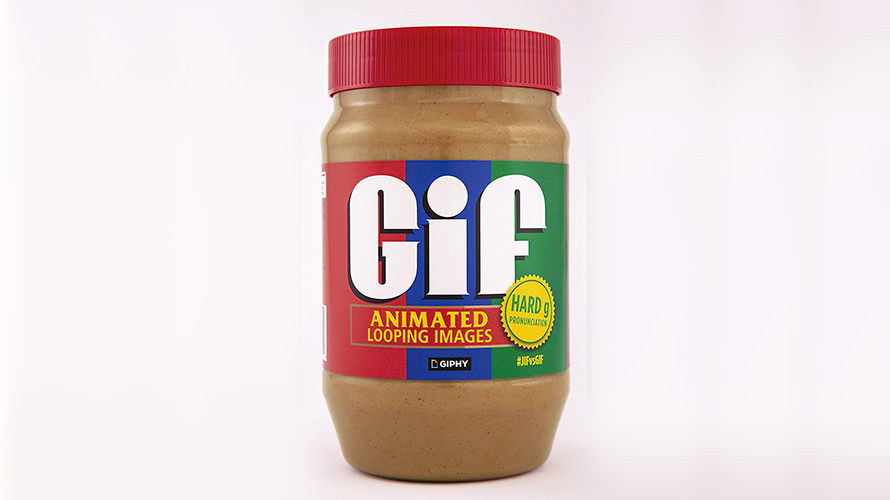 https://www.adweek.com/retail/walmart-is-creating-an-amazon-prime-like-membership-program/
6. DOVE: GIRL'S ROOM
One of the most powerful tactics for marketers to tell emotional brand narrative and to connect with consumers through aspirational storytelling is branded content. But what used to be done through TV and YouTube now has new formats and channels where branded content can shine. The trick is to re-think how that storytelling is created and produced, as new channels like Quibi come to market designed for the short attention span of today's modern consumer audience. One of those channels is Instagram's IGTV, where Dove created a new digital content series designed for the platform to reach teens. From Mobile Marketer, "Dove partnered with parenting website ATTN to create a new video series targeting teens as they adolescence and body image issues, creating content that matters in a format and channel that fits the audience. Award-winning writer, producer and actor Lena Waithe is the creative force behind the new five-episode series, "Girls Room," that takes place in bathrooms at home and at school to represent a common space where people experiment with their appearance and shape their sense of self​. The series was filmed in a vertical format specifically for mobile audiences and will air on ATTN's IGTV channel.​"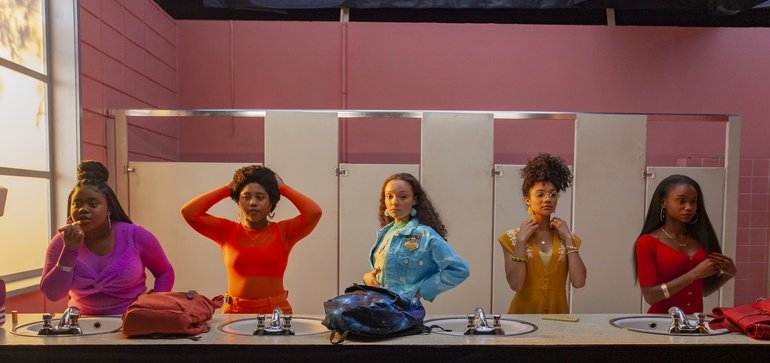 https://www.mobilemarketer.com/news/dove-addresses-teen-body-image-issues-with-igtv-series/573124/