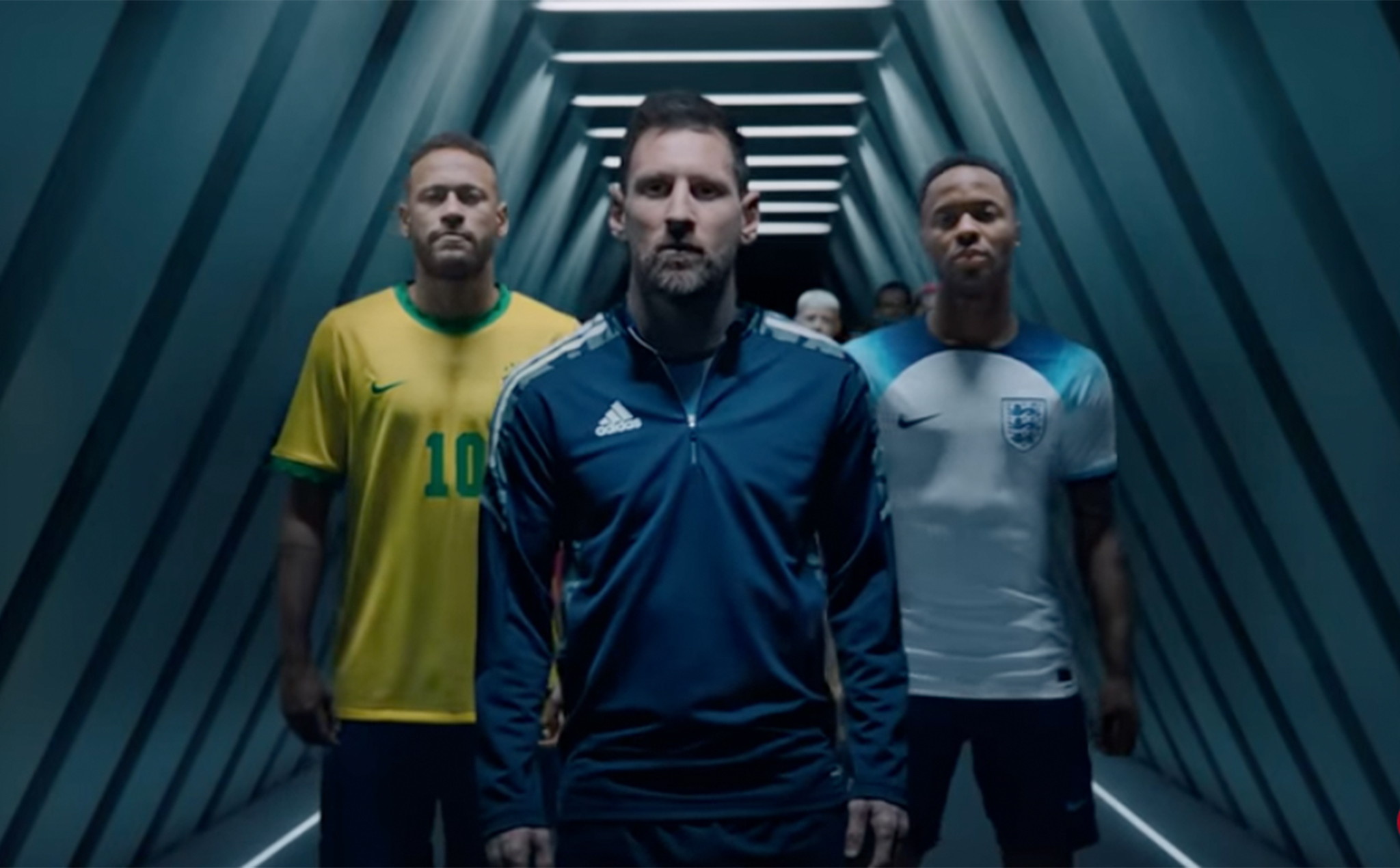 Photo credit: Budweiser (YouTube)
Where there's sports, there's entertainment. And where there's entertainment, there's marketing opportunity. With the sports world getting ready to enter its annual "sweet spot":  the NFL and college football are both in the middle of their seasons, MLB and MLS have both entered league playoffs, and the NHL, NBA and college basketball are all gearing up for their respective seasons. For the first time ever, the FIFA World Cup will also begin in November rather than the traditional summer run. It's a lot to take in, and fans hungry for sports content will have plenty to keep them busy in the coming months. Same goes for sports marketers.
Here are five essential strategies for sports marketing and examples of applying them for big wins with fans and consumers. 
Targeting a Specific Audience; How the NFL and Amazon have teamed up to deliver Live Streaming 'Thursday Night Football'
Each passing day it seems we inch closer to the reality of Amazon becoming the world super conglomerate that Jeff Bezos' envision nearly 30 years ago when he was quoted as wanting Amazon to be "an everything store." Well, we're close. Along with Amazon's core e-commerce website and many lifestyle and entertainment products, the company recently struck a deal with the biggest sports league in the world, the NFL, to exclusively broadcast its Thursday Night Football (TNF) games on the Amazon Prime Video streaming platform. Amazon has guaranteed advertisers an average audience of 12.5 million for TNF, with its coverage being "popular with younger viewers," as the audience for TNF also includes viewing from Twitch, broadcast stations in the participating teams home market and out-of-home viewing, all of which are important targets for advertisers. Amazon is reportedly paying "$1 billion per annum over the next 11 seasons to live stream TNF games" and this season alone they are charging advertisers a reported $500,000 for each 30-second ad.
Creating Deeply Engaging Content; Budweiser Focuses on Positive Change in Global World Cup Campaign
In case you haven't heard, the 2022 FIFA World Cup will take place this November. The global sporting event will have many marketers getting in on the action, along with Budweiser, the official beer of the tournament. Interestingly, the host nation, Qatar, has strict regulations on alcohol and Budweiser is taking actions to keep the brand involved both in Qatar and around the world with the launch of Budweiser Zero, a non-alcoholic version of the iconic beer. Additionally, Anheuser-Busch is taking initiatives in diversity and inclusiveness around the World Cup and participating nations with its "The World Is Yours To Take" campaign featuring soccer superstars Lionel Messi, Neymar Jr. and Raheem Sterling. The ad features the three athletes running with fans from around the world through the player tunnel onto the field, wielding flags from the various countries represented in the World Cup, as well as the LGBTQ+ Pride flag. "Its presence in the commercial stands out, as Qatar has come under scrutiny for its persecution of LGBTQ+ people."
Building Brand Partnerships and Sponsorships; FIFA Becomes Latest Sports Partnership for Roblox with Virtual Gaming Experience 'FIFA World' on Roblox
Staying with FIFA and the World Cup, soccer's international governing body recently announced a partnership with Roblox, the online game platform and game creation system that allows users to program games and play games created by other users. The launch of "FIFA World" is intended to be a communal gathering space in the metaverse for users  to experience the 2022 FIFA World Cup and the 2023 women's World Cup and will "host video content, social spaces and activities for users to earn rewards and collectibles." According to SportTechie, in a recent study from Momentum Worldwide, sports fan surveyed cited video games "Roblox and Fortnite as being the metaverse platforms they're most likely to have used over the past month" and is another example of big brands and sporting organizations tapping into Web3 technologies for marketing.
Perfectly Timing Your Messaging; Twitter Reacts to Serena Williams' Final Match and Retirement
ICYMI: Serena Williams, thought by many to be the most dominant athlete of all time, regardless of sport or gender, recently announced her retirement following an exit from the 2022 US Open. "For 27 years, Williams has graced the courts and become one of the most decorated athletes of this generation." Part of good timing is knowing when to chime in when significant conversations are happening. ESPN took to Twitter to release a montage of moments with a voiceover of the tennis icon, thanking her for her contribution to the world of sports with many others congratulating Williams on her amazing career.
Expanding with Social Media; ESPN launches creator network to attract Gen Z 
The sports industry is consistently focused on maintaining fan engagement while continuing growing fanbases at the same time. With the rise of social media and rates of digital consumption, fans don't want to just view the sports event. Instead, they expect to feel a sense of involvement. To cater to these demands, sports marketers are considering social media to showcase what brands can offer to fans in exchange for their time and loyalty, adding value to the spectator experience. According to MarketingDive, "brands are increasingly shifting budgets to creator-driven marketing campaigns, with 66% spending more on this area in the past year compared with previous years." One example is ESPN and the recently launched "ESPN Creator Network." The platform will provide content creators access to ESPN's sports properties and resources to help engage Gen Z consumers by "boosting the people they trust most: content creators on social media platforms." The first iteration will feature 10 creators and focus on TikTok.