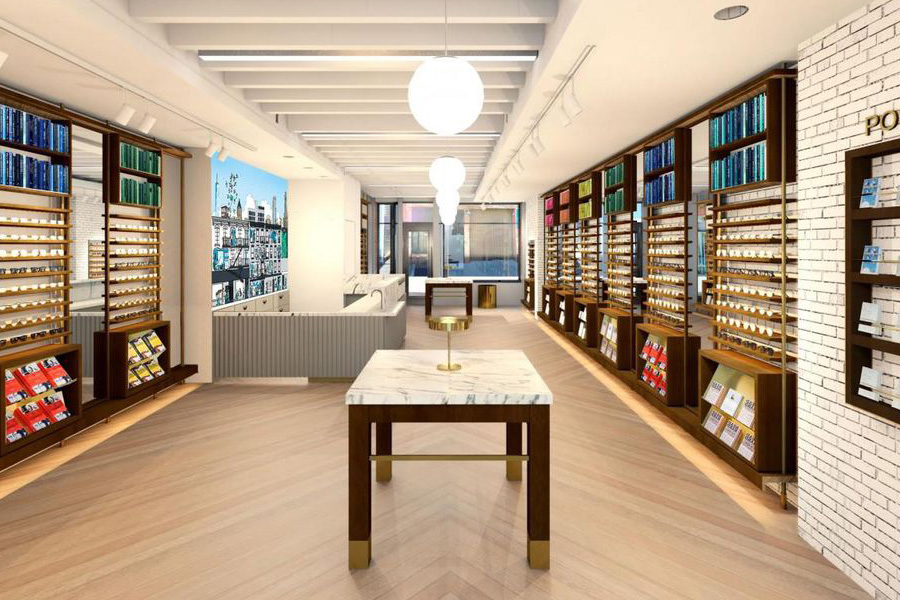 Since 2015 there have been 68 national retail brand bankruptcies and analysts are predicting more than 75,000 store closures over the next five years. President & Chief Strategy Officer Jeff Roach looks at the trend and the future of customer experience.
We recently looked at The New Role of the Creative Brief and how in an agile marketing world, creative briefs need to change to become more dynamic and collaborative documents. One of the factors leading to the need for agile creative is the changing face of retail and what is fast becoming The Future of CX.
Over the last five years we have seen an unprecedented shift in how consumers buy. Consumers have learned to trust e-commerce and have benefitted from the exceptional customer experience that DTC brands (and Shopify) have created via social media targeting and great UX. Amazon's reach has expanded to capture 47% share of total U.S. online expenditures (to Walmart's 4.6%) – more than half of all U.S. households at 51.3% will have Amazon Prime memberships this year, reaching 63.9 million households. And the rise of DTC challenger brands like Harrys, Casper, The Honest Co., Warby Parker, Everlane and many others who have disrupted their categories and impacted long-standing brand leaders, changing consumer purchase behavior and brand experience expectations.
It's no wonder that in this environment, as consumers increasingly experience the convenience and ease of e-commerce, that traditional brick-and-mortar retail has struggled. And it hasn't just struggled, it has sharply changed:
Retail stores are closing at alarming rates with 68 bankruptcies since 2015
We've added retail apocalypse to our lexicon due to the scale of the impact
A record of 102 million square feet of retail space was closed in 2017, only to be surpassed by 5,524 retail doors closed in 2018, 155 million square feet of space
And the trend is only continuing, Q1 2019 store closings were up 23% YoY
Analysts at Coresight Research in the 2019 Store Openings & Closures Report frame the state of retail in the U.S. with this quote: "no light at the end of the tunnel".
But consumers are still spending. They've just shifted where they're spending and putting their dollars into a new customer experience, one that is both online and in brick-and-mortar. For the brands who understand this new customer experience desired by consumers, business is good:
Amazon saw 19.8% growth in YoY sales reaching $141B in 2018
Warby Parker has consistently grown between 23%-37% every quarter since 2010
Harry's brand grew at 3x the category with 35% YoY growth
84% of shoppers now say that they visit a brand's social media for product reviews before making a purchase
Retailers with a social media presence have on average 32% more sales than stores without one
And e-commerce first brands like Amazon, Casper, Glossier, and Warby Parker continue to open retail brick-and-mortar stores, despite the trend in store closures amongst traditional retailers
Even Shopify, the e-commerce engine for thousands of DTC upstarts, has opened a retail services store in Los Angeles last year to show how their expanded POS retail system can help e-commerce brands scale with physical stores.
So traditional retailers are closing, yet new DTC brands are opening stores. And total consumer spending is actually up. Which means that perhaps the problem isn't necessarily retail itself, but a trend in customer experience that consumers are attracted to.
Retail Info Systems puts it this way: "The retail industry, as a segment of the economy tracked by the U.S. Census Bureau hit a record $6 trillion in 2018, which is up about 5% year over year. While this is often interpreted to mean that retailers are operating in a healthy environment this is misleading. It is closer to the truth to say that shoppers are operating in a healthy environment and are spending record amounts of money."
A number of retailers are in fact growing, and are offering consumers a unique customer experience that combines benefits of traditional retailing like good customer service, sales and personal touch along with a retail environment decided to be more than just shopping, they are thinking about retail as experiential:
Ulta Beauty – opened 95 stores last year and plans to open 23 more in 2019
TJX – opened 169 stores in 2018 and is planning to open 1,300 more
Lululemon Athletica – opened 38 stores last year and plans to open more in 2019
Urban Outfitters – opened 14 stores last year and plans more in 2019
What these stores have in common is the unique retail experience they provide to a community of fans. They are strong social media brands, who have fostered their community of loyal consumers and have worked to create a store environment as an experience, an experiential expression of the brand that often features eventized moments designed to foster fandom.
One of the best examples of how brands are thinking differently about the brick-and-mortar customer experience is The Museum of Ice Cream. From MarketWatch: "At a time when venerable cultural institutions across the U.S. struggle with admission revenue, the Museum of Ice Cream keeps melting hearts. Part art installation, part ice-cream emporium, and a picture-perfect backdrop for selfies, it's made for Instagram. Millennials are eating it up. Tickets often sell out within just a few minutes of going on sale for $38 apiece. In San Francisco, where the museum will operate in a historic bank built in 1910 through September, tickets go for as much as $125 on the secondary market. More than 250,000 people attended the Miami Beach run, and in San Francisco attendance has averaged roughly 1,700 a day, which suggests revenue from gate receipts alone would be in the $20 million range in two years of operation."
So what does new Warby Parker and Amazon stores, Lululemon and Ulta Beauty's growth, and The Museum of Ice Cream have in common? Put simply: customer experience.
They offer more than just a place to buy a good. And they are more consistent in their ability to deliver a very high level of service across their brand and organization, from their social media to their stores to their loyalty programs and customer service team, it's best-in-class and it's consistent. They are masters at matching powerful digital brand experiences with their brick-and-mortar ones.
So what do brands need to do? In this new future of the customer experience, I believe that brands needs to create a new customer experience across four areas:
1. Digital Experience
From website to DTC e-commerce to app and Amazon, the digital experience has become paramount to creating purchase consideration amongst today's consumers. And they expect a seamless, personalized, and simple UX experience that is aware of their relationship with the brand. This means a modern, mobile-first website that allows for fast product discovery, relevant content, and easy access to customer service, ideally live chat. We see many traditional brand struggle here, their websites aren't mobile friendly or don't feature proper content architecture to map to various user journeys. Or they aren't connecting their various digital channels via the cloud to create an omni-channel experience for the customer, so there's frustration for the consumer. There's a disconnect at times between the product being sold and the brand experience, losing an opportunity to connect to a bigger brand purpose – so those customers might not come back.
2. Social Media Experience
Too often on brands we see a social media experience that is inconsistent with its other channels like retail or website. As social media is often managed by distinct teams and agencies, the internal silo-ing of this channel is often visible to the consumer, creating a less-than-desirable total brand experience as the consumer will very often jump between website, app, retail and social channels, where inconsistencies become painfully apparent. To make matters worse, many social calendars are not well connected to retail events, experiential marketing, or PR initiatives, creating at times content that may feel perfectly relevant within the channel (i.e. just Instagram) but feels out-of-touch with the rest of the brand. Social has become people's preferred customer service channels (particularly Twitter), so CS teams should be plugged in strongly to social channels and leveraging these for customer service messaging – blurring the lines between sales, marketing, and customer service.
3. Store Experience
The retail stores that are closing are the retailers that were great at functional product sales but didn't provide an elevated experiential aspect to the shopping event. The brands that are expanding their retail presence know that the experience of the store visit itself is as important, and possibly even more important, than the product being sold. Apple, Lululemon, Ulta Beauty, Disney, Urban Outfitters, Tiffany & Co., and Lush are a few of the retailers who are creating great in-store experiences that are attracting consumers to the experience first, and then selling products. This means Instagrammable environments, live music and special events programmed regularly, interactive screens and digital experiences in-store, white glove appointment setting, and even digitally-activated environments that provide rewards for social media posts or app or website connectivity. The best retailers now aren't stocking shelves, they're programming an experience.
4. Loyalty Experience
The loyalty card was the retailers magic bullet for many years and it successfully helped retail brands keep consumers engaged and coming back. But in today's challenging retail space, where experience points count more than product points, many retailers are struggling with creating a relevant and modern loyalty experience that can map to the digital-meets-experiential world that is desired by today's customers. Look to the QSR and fast casual category to see this clearly. Every leading brand in the category – Starbucks, Chipotle, Panera, Taco Bell, Dominos, McDonald's – has launched strong omni-channel reward platforms with gamification, store activation, and digital rewards integrated seamlessly to the in-restaurant product offering, offers and events.
By creating a consistent and complete customer experience across these four areas, brands will meet consumer expectations in this new environment and support both brick-and-mortar and digital store fronts, rewarding brands with their purchase dollars. Meet consumers where they are, The Future of CX.
---
Also published on Medium.