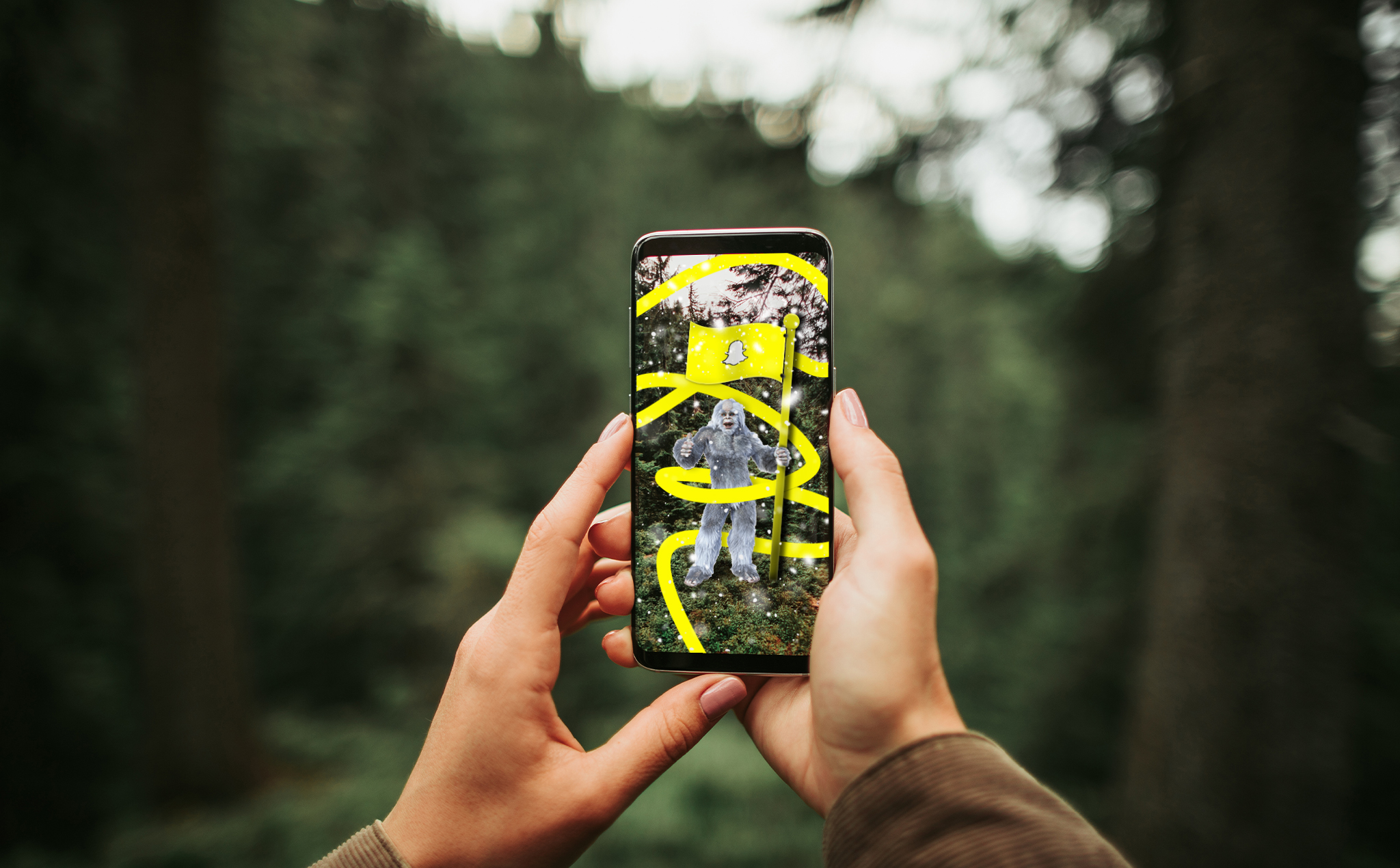 Five articles that have us buzzing this week 
Snapchat Shares New Data on the Marketing Benefits of Immersive AR Experiences 
Snapchat shared some new insights into the value of AR for advertising and how their AR tools, in particular, can drive better responses. Alter Agents conducted an AR immersion study and found that AR experiences are more immersive than general entertainment. When people are highly immersed, they are paying attention, emotionally engaged, and actively committing information to memory. Snapchat's AR measured 1.7X 'more immersive' than any other app (Instagram, Facebook, and TikTok included) and has proven to enhance customer response. Snapchat would be a great channel worth exploring to drive general brand awareness and purchase intent.
Marriott reveals NFTs as brand readies extended stay in metaverse 
Marriott recently became one of the first hospitality brands to create digital art with nonfungible tokens (NFTs). Digital artists TXREK, JVY, and Erick Nikolay, were inspired by the "Power of Travel" campaign activated across TikTok and Pinterest and then created the art pieces. The move reflects a continued expansion of the metaverse, and Marriott, among other brands, are great examples of how you can merge the two worlds. NFTs have dominated the marketing space over the second half of 2021, and more brands are planning to have a substantial presence in the metaverse in 2022. Digital tokens are a great way to get started because they're a cost-effective and straightforward way to create buzz around your brand with digitally-savvy consumers.
Why Ace Hardware is using PR activations to 'be disruptive' and get the attention of millennial DIY-ers
Earlier this year, Ace Hardware added an influencer marketing strategy as a strategic move to appeal to more millennial DIYers and first-time homebuyers. The brand executed several activations on TV and social media throughout the year to reach its target audience. However, they saw substantial results after implementing PR activations and an influencer program. As we move into the unknown landscape of 2022, brands must adopt a "test and learn" strategy" that will enable them to stay top of mind with both younger and niche audiences.
Outlook 2022: What We Can Expect From Advertising & Media
A lot will happen in media and advertising in 2022, from more consumers traveling to new post-pandemic hybrid behaviors. Our brands can continue to have a strong presence by being nimble and implementing critical tactics into their marketing strategies. First, OOH, as more than two-thirds of American travelers plan to "go big" during their 2022 getaways and travel more domestically. Second, hybrid-consumer mapping, to understand every touchpoint of how consumers are shopping more fluidly now. Third, mobile optimization will be necessary for all brands as more than half (51%) of marketing budgets will go towards digital media, and more ads will appear on mobile smartphones. Fourth, sticky content will be king as it delivers more value beyond advertising to broader audiences. And lastly, new formats like OTT and audio as the streaming and audio decade expands.
Web3 Will Kill Your Brand… If You Don't Do This One Thing
With the next phase of the internet, Web 3.0, brands will be expected to think differently from before, not just with innovation but also with storytelling. The only brands that will survive the transition to Web3 will be marketers who set grand expectations and deliver on them with every consumer demographic, i.e., communities. As we all take the next five or so years to prepare for Web3, we recommend embracing communities by being transparent, engaging, and listening to users, who will now be the owners.