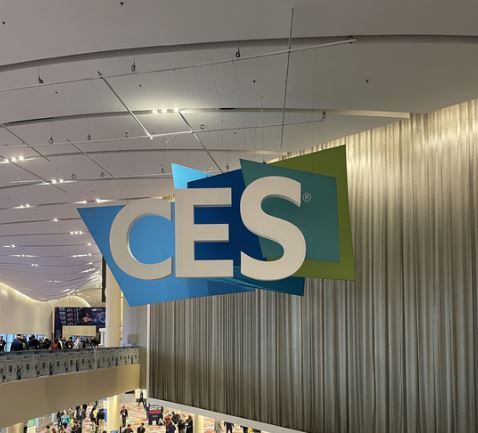 The rise of Omnichannel Marketing has sent businesses scrambling in every direction to find the optimal mix of media tactics to attract choosier, flightier consumers. While social media has been and will continue to be crucial to understanding and reaching consumers, using it in omnichannel strategy is complicated. Is your communication authentic? Is that influencer hot or a has-been? Is that new tool a gimmick or a great way to track success? The sheer number of different social media platforms and the speed at which they evolve means that it can be difficult to keep up with the latest trends and best practices. 
Dive into our curated collection of case studies and news stories for a look at how platforms and brands are deciding these questions, this week on Friday Five.  
Article 1: CES 2023: Networking with the networks
This early January, Las Vegas once again hosted the Consumer Electronics Show (CES) and SCS was on the floor (and in the Tesla tunnel) taking in the newest market innovations and collaborations. Standouts included TikTok and Vevo partnering on a weekly show, Pinterest joining forces with LiveRamp Data Hub, and Roku unveiling its own line of TVs. These are only a sliver of the partnerships and product releases that provide media agencies direction for 2023 and years to come. We will see you next year!  
Article 2 : Meta Implements new system for addressing algorithmic ads bias
Since the court proceedings over alleged discriminatory practices in housing ads, Meta is taking groundbreaking steps to reduce its algorithm's bias serving advertising. The new Variance Reduction System (VRS) counteracts biases already present in datasets to ensure its advertising is equitable to the public. In addition, Meta is discontinuing a Special Ad Audience tool that targets ads at lookalike audiences. As a multi-billion dollar company and the 2nd largest platform in the world, these decisions are important in the social world and will have a trickle-down effect for Meta and other platforms. Meta is taking the meaningful measures to harness further discrimination. Advertisers should rejoice. The new rules help marketers everywhere reach wider, more diverse audience than ever before. 
Article 3: A conversation with American Eagle CMO Craig Brommers about NIL partnerships
We all know how impressive and massive the influencer economy has become. With TikTok's algorithm anyone can become influencer famous in a matter of minutes and brands can see massive impact for little spend up front. However, choosing the right influencers and the right metrics to measure their infuence can be a tricky business. Craig Brommers, American Eagles CMO, believes he's found the solution for his brand. The answer for American Eagle is college athletes. They are popular figures in the sports realm and within their local communities, in which many have large followings on social media. The surprising interest is not essentially how they perform on the field, but who they are off the field. As a result, they have the ability to reach and influence a large audience. Check out how the brand is telling their stories on and off the field to inspire and reach consumers. 
Article 4: Meta's ad-targeting practices violate EU rules
While marketers are thrilled with new tools connecting and tracking consumer profiles, many users are questioning the nature of their agreement with the platforms. Recently the EU ruled Meta's process of user consent to join their platforms violate their data privacy rules. Allegedly, Meta is collecting personal data for ad services, which violates a privacy law placing restrictions on how tech companies use personal data. While this legal allegation is still under review, this could put Meta's business model at risk, specifically 5-7% of advertising revenue. We will have to wait and see whether Meta changes their consent process and what the impact is on Meta's ad performance and the brands who benefit from it. 
Article 5: Meta, IRI team up to integrate in-store data with social ads. 
What does the IRI's Ansa measurement solution do? This advertising tool aims to standardize and streamline the measurement of brand advertising across different media platforms, specifically Facebook and Instagram. Marketers will now have access to data on brand and product-level sales, measurement of their shopper marketing campaigns and provide hyper-local targeting recommendations based on campaign parameters. It allows them to track brand mentions and measure the reach and effectiveness of their advertising campaigns in real time. Huge! Not only can it help brands make more informed decisions about where to allocate their advertising budget, but it will also improve the ROI of their campaigns, a significant development for brand marketing. Hopefully, Meta and other social platforms will continue with this tool without running into ad bias violations…