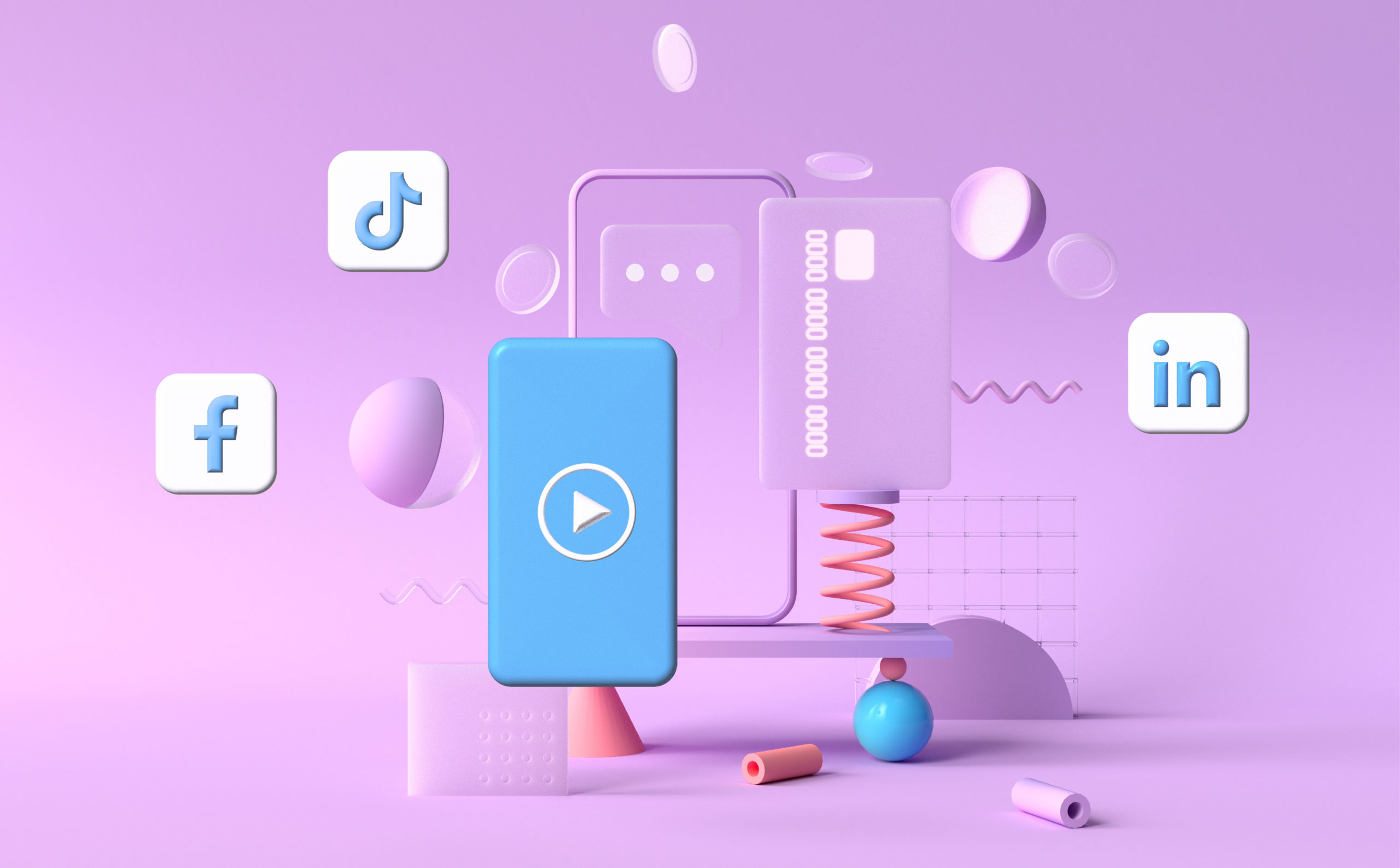 Five articles that have us buzzing this week 
Five B2B Social Media Trends To Watch in 2022
Social media has had unprecedented change since March 2020 and presents a phenomenal opportunity for more B2B engagement. Brands can interact more closely with target audiences with relevant ads that resonate with key business decision makers. We recommend investing more in video content because it's the most popular and effective format for driving the highest ROI for all brands. With video, you can create brief, bite-sized content for B2B users scrolling much quicker than the average user and delivering compelling messaging that can be cross-posted or repackaged. The best strategy is to mix it up by testing videos in stories, reels, and shorts organically, and then depending on performance, turn the high performers into an ad.
4 Reasons Your Brand's Video Content Is Weak (and How to Fix It ASAP)
Video is still king in 2022! And to avoid your content from getting lost in digital noise, we recommend pushing your video strategy further with content that differentiates you from others in your industry. These can include artistic filters, layer transformations, green screens, exaggerated emotions, or interesting background choices that have statically driven higher engagement and conversion rates. Another great way to fix your content is by investing in analytics. Video is a powerful tool that can generate meaningful ROI for your business, so if you're making a creative investment, it's essential to understand how your audience consumes video, where they consume it, and when. 
As e-commerce becomes increasingly saturated with competition, DTC brands will want to lean more on brick-and-mortar retail to stand out. However, the biggest challenge will be figuring out the right balance between DTC channels and wholesale partnerships. An open opportunity for DTC brands to extend reach might be creating a holding company, launching adjacent brands, or acquiring new ones that align with their business vertical. In regards to driving sales, it may also be a great time to expand strategies into other forms of marketing, like SMS, email, and print, to get consumers to shop with your brand.
New Report Underlines the Importance of Social Media in Connecting with Gen Z Consumers
A new report finds that Gen Z, consumers who have grown up with social media and eCommerce, are the most likely to get upset by a negative interaction with a company. They have increased expectations around customer service, response, safety, and brand values and will publicly criticize a company that lacks in these areas. The best way for brands to market to this audience includes understanding the importance of Gen Z's specific needs, investing in customer service, and maintaining a social presence. Failing to do so will have your younger audience searching for a competitor brand online and switching their loyalty to another business that offers more personal connection.
Can retailers grab more CPG ad dollars without repeating digital media's mistakes? 
Retailer media networks are booming with the looming depreciation of third-party cookies and demand for digital alternatives. Big names like Walmart, Target, Home Depot, and Macy's have some impressive digital offerings hitting new levels of ROI, and marketers are noticing. In 2020, consumer goods brands shifted more than 40 billion dollars to these platforms, and we're also encouraging our B2C clients to add retail media to their digital strategies. Despite some trial and error and not all retail media being the same, there is an opportunity to test outside the digital triopoly on new diverse platforms. Before testing, be sure to focus on retail agencies with the best technology and media offerings, not just the size of their consumer base.