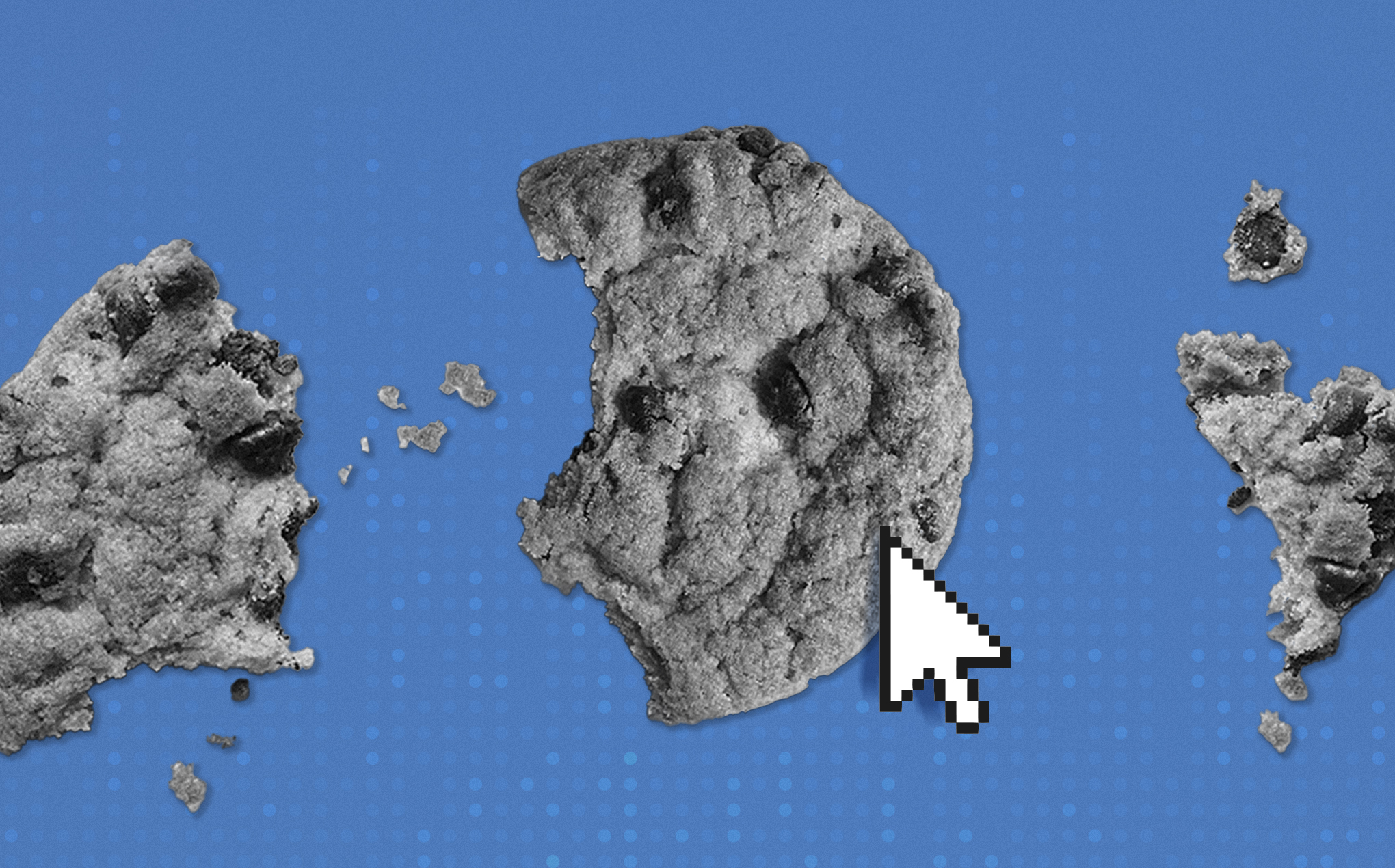 Written by Patrick McGinn

Digital marketers are losing considerable sleep over the impending shift to a cookieless future. But we are an adaptable and resourceful bunch! Let's take a moment to prepare ourselves for this bold new frontier and unlock some new and exciting opportunities in the process.
1. Measuring the Impact
Not all pivots can happen overnight but there are steps you can and should be taking today when it comes to preparing for the final deprecation of third-party cookies. Consider:
IoS vs Android
Brand awareness is the name of the game for emerging CPG brands that can't rely on historical first-party data to target and expand reach. Now that Apple has limited access to the Identifier for Advertisers (IDFA), targeting iOS users on Meta is beginning to feel like a spray and pray play.
If you haven't taken some time to split out engagement between these two distinct devices, you need to in order to understand the implications and model out the impact of diminishing returns to shift awareness budgets accordingly.
Retargeting vs Prospecting
Does your current advertising strategy rely heavily on retargeting or DPA campaigns? If so, then it's time to recalibrate your approach. Traditional third-party cookies were not designed to track the same user across a bazillion different devices. This restricts advertisers from 'people-based marketing' and results in a disjointed customer experience that is more costly for advertisers and rapidly diminishes campaign efficacy.
Now that you've got a better handle on how third-party cookie-reliant your current tactics are, let's start to map out some potential alternative solutions.
2. Unified ID 2.0
GDPR passage in 2018 was the catalyst away from traditional third-party cookies and toward a more durable first-party tracking framework. When Google then announced it's deprecation of traditional cookies in 2021, the shockwaves rattled the digital marketing ecosystem into a frenzied search for a better way forward. It didn't take long for UID 2.0, developed by ubiquitous ad platform The Trade Desk, to offer some  light at the end of the tunnel for a couple of important reasons:
Existing publisher partnerships

Open-source and interoperable

Secured hashing and anonymization of email addresses

Enhanced user controls 
Google originally proposed its FLoC (Federated Learning of Cohorts) as a rival method of first-party tracking but abandoned it earlier this year in favor of Topics API. 
Both of these solutions are open source and still in active development. If you currently have enabled a User-ID view within Google Analytics, this will enable some but not all of the cross-device, unified tracking experience desired. 
3. Machine Learning, AI and What's Next
Finally, let's talk about the long haul. In the coming years, here's where marketers need to be doubling down.
Google has been deploying and evolving its machine learning capabilities to maximize the ocean of website behavior data it currently collects. The GA4 data model was completely overhauled in order to leverage the full potential of ML tools and surface actionable insights directly to advertisers. Once you make the switch to GA4 (maybe plug our GA4 guide here?), you can start to target users based on purchase probability and predicted revenue.
AI tools like Influencity and FullStory can leverage existing data to help you reach influencers and improve UX/UI at scale. For instance, you can key on data layer parameters (product category, user type) to quickly identify the distinct user journeys to conversion across multiple digital channels.
The countdown to a cookieless future is hastening a long overdue reimagining of identity management across the digital media landscape. Technically, this future is already here for Safari and Firefox users!
Fortunately everyone is in the same boat and finding creative ways to overcome and improve the quality of digital advertising. There's a roadmap to the cookieless future. There will be growing pains, and change is never easy, but better identification will empower the industry to scale into a brighter future.