FIFA Partners with Roblox for World Cup
As a quick background, Roblox has about 200 million monthly players and 50 million daily (a pretty loyal fanbase), and has doubled its audience size since 2019, becoming a home in the metaverse(s) for brands like Vans, NFL, Nike, Hot Wheels, Forever 21, Fruit Loops, Gucci, Paris Hilton and more. 
Relatively simple graphics allow the free-to-play experience to deliver entertainment across platforms from mobile to Xbox Series X, and make it easier for users to make their own worlds, games and avatar merch, which they can optionally monetize.
To put it in perspective, Twitter's MAU is about 450 million to Roblox's 200 million and growing. Fans recently noticed a Web3 job posting on their message board, indicating that there's likely a plan to move the world's economy onto the blockchain, which would give creators greater revenue opportunities while checking another "metaverse" box that would put them in more direct competition with buzzy but small worlds like Decentraland and The Sandbox. It also has an edge over the creation-gaming juggernaut of Minecraft on monthly players.
With FIFA, the two have collaborated to build a world around football (soccer?) that offers a themed land to explore, multiple minigames, celebrity football players Pedri of Spain and Lena Oberdorf of Germany, and even streaming video from FIFA events into large in-world screens. Brand partners like VISA and Adidas have also made their way into the experience, with Adidas sponsoring an in-world game and VISA setting up a fun shop for players. Logo shirts have no doubt made their way into the experience as well. 
See an overview video of the experience here.
A TV commercial showcasing their partnership is slated to go on-air as the World Cup picks up steam. With FIFA estimating about 5 billion viewers, Roblox might see a new spike users.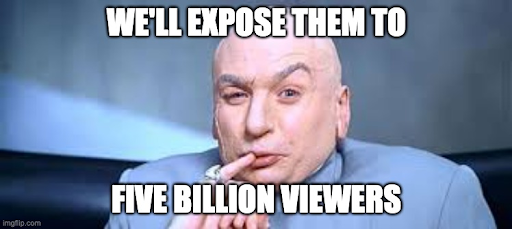 Takeaway: Roblox is becoming a very large and thriving 3D social community on mobile, laptop and console. For many brands, it's an ideal entry point for testing the waters in the "metaverse" space.
Nike Prepares to Launch Digital Goods Store "dotSwoosh"
It's been about a year since Nike acquired digital goods designer RTFKT, continuing their internal work evolving work on a patent they'd filed a couple years prior for a concept called CryptoKicks and launched with creations selling for up to $134,000 in the summer, which created an integration between physical shoes and digital assets.
At the end of this week, we'll see the next big push of this work as Nike launches their Web3 storefront. Ron Faris, GM of Nike Virtual Studios, describes it: "It will be a place where our community can come in and co-create that future with us… You can collect, trade, and flex Nike virtual products. You can go to IRL events with your token-gated virtual creations."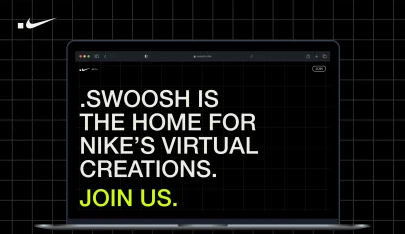 Co-creation of Nike products sounds especially interesting for consumers who create or collect NFT's, though how exactly the features will be implemented remains to be seen. 
The site has a teaser you can explore here, and will fully launch as a V1 at the end of the week with products that start retailing at just $50.
Takeaway: While buzz around NFTs lately has been mixed, brands like Nike and Starbucks are investing and experimenting for the long-haul. Consider developing a thought experiment strategy around how your brand would integrate NFT's into your business, not as a promotion, but as a community-driven revenue driver.
Instagram is Turning into an NFT Marketplace 
While the news has been floating around for a while, and some level of NFT integration has already been added to Instagram, the larger bricks are starting to be put into place that would allow users to mint, sell, buy and trade NFTs within Instagram, effectively making it a competitor to the largest NFT marketplace, OpenSea. 
Currently, the new feature set has been rolled out to a select group of beta testers who are prolific creators on the platform like artist Refik Anadol.
In the current iteration, neither creator nor buyer pays any "gas fees", or the cost of running mints and transactions on a blockchain. However as the feature set is still being conducted in a small beta, it will be some time before we can expect to be able to turn any of our Insta pics into NFTs and see if there's a buyer amongst their 2 billion users. 
A global rollout of the full features, assuming a very consumer friendly interface, could be a watershed moment for Web3 as users would just suddenly be able to press a button and convert their images for sale.
Takeaway: The NFT community might be about to become very mainstream. Watch Instagram's feature launch closely as early brand activities with the program will likely be highly talked about and an opportunity to be part of an interesting pop culture conversation.
RUMOR MILL: GPT-4 Coming Soon?
In 2020, the AI language model GPT-3 was launched, creating a new wave of highly humanlike conversational and language tools. It was a huge leap over 2, and it sounds like we're about to see an equally large evolutionary leap with GPT-4 that could launch in the coming months, spurring a wave of more intelligent and human-like AI agents for use for everything from voice assistants and writing tools to intelligent in-game characters and interactive brand personas.
---
Also published on Medium.