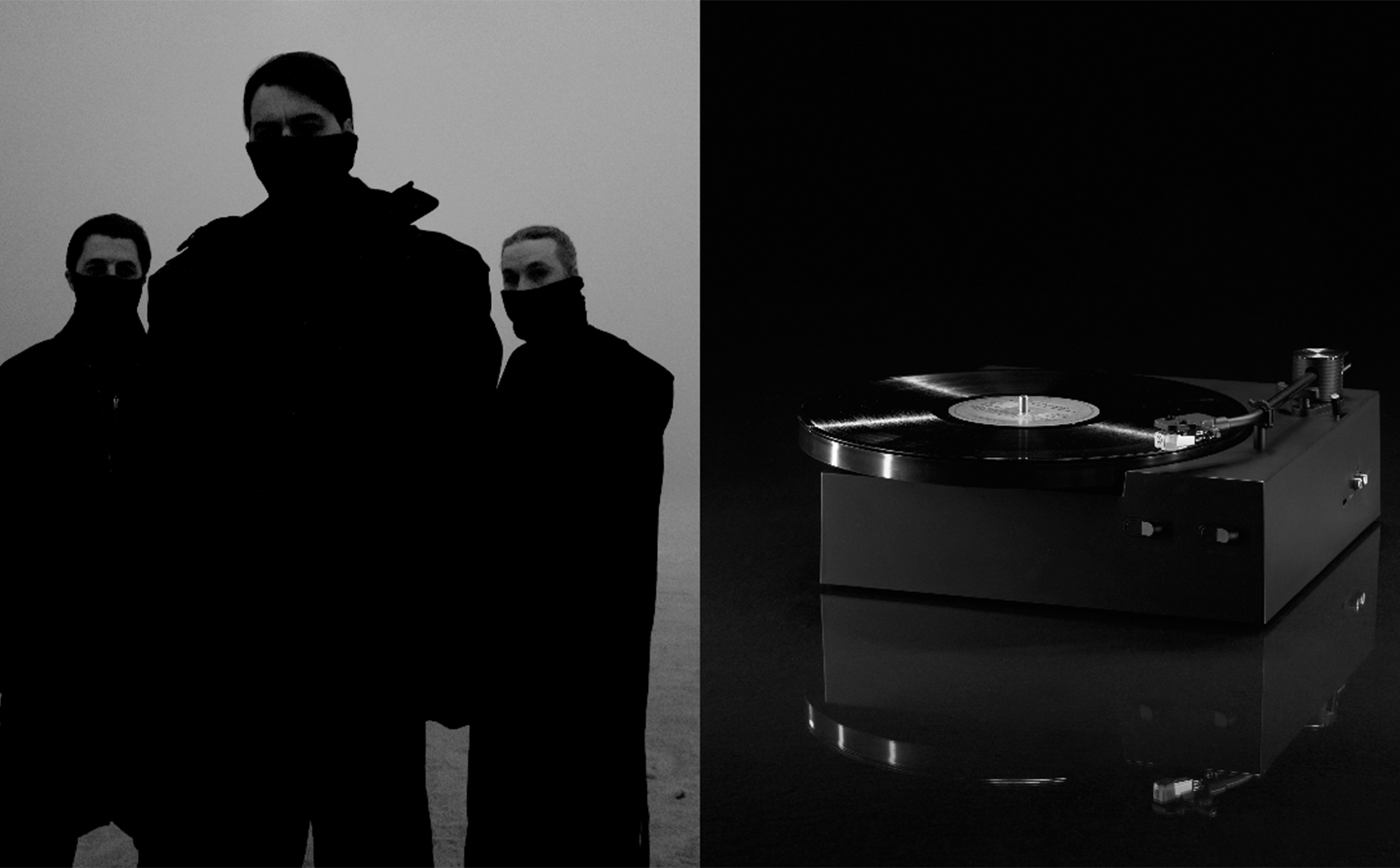 Why a Web Zero Edition?
Things weren't so bad when we had to use payphones, and the only "Net" part of Netflix was where you told the website what DVDs you wanted the company to send you in the mail. Sure, people had their noses glued to newspapers, magazines, books and televisions just as we do today with smartphones, tablets, laptops and consoles. But as summer draws to a close (technically tomorrow!), we thought it would be fun to explore some web zero trends to reconnect with nature, music, and your very soul before it gets chilly.
"Forest Bathing" Gaining Popularity for Health
At the beginning of the 20th century, there was a movement to bring classrooms outside, the thought being that students would learn better and become physically and mentally healthier by spending more time in sunlight and fresh air. Anyone who's spent a weekend camping in a lush forest can relate to the physical and mental health benefits, whether it's a more rested mind from a digital break, the physical revitalization of pine tinged air and petrichor and deeper connections from sitting around a primordial fire (vs the Yuletide Log videos on Disney+).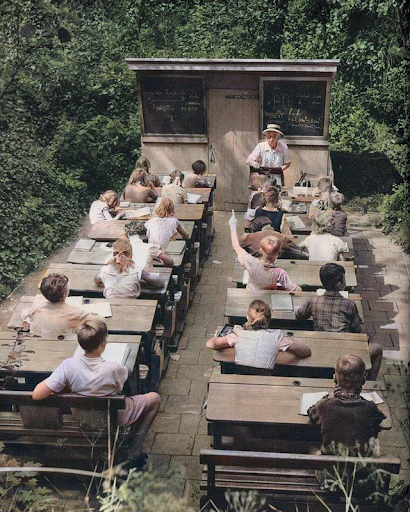 1950's Forest School, Netherlands (Reddit)
In the 1980's, Japan embraced a national program to encourage "forest bathing", a meditative approach to spending time away from the hustle, bustle and smog of the city by slowly contemplating the details of nature. Today, millions of Japanese citizens participate in this activity. 
And scientific research backs it up, from lowering cortisol levels to improving sleep, the benefits of a leisurely walk in the woods are numerous, and try as we might, something that we're a long way off from replicating in Web3. Maybe Web5, when we have smell-o-vision goggles and tactile gloves, but until then, we encourage you to go for a stroll before the leaves fall.
The Insanely Awesome Resurgence of Vinyl Records 
With immediate access to just about every song ever created in our pockets, available through wireless earbuds and speakers with just a voice command to Alexa or "OK Google", the paradox of choice has turned music into a kind of commodity. Also, where's the album!? Like a trip to Blockbuster, the process of discovering an album at a friends house or HMV, appreciating the album art and the unboxing process of reading the liner notes while listening to songs in the order desired by the artist has become lost. But convenience has proven that it's not the be-all-end-all of consumer tastes.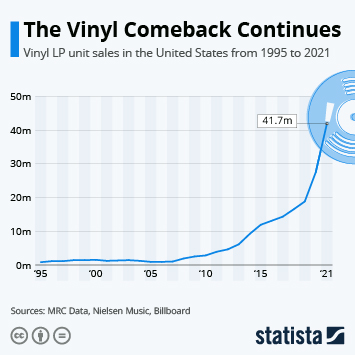 Since around 2008, notably a time of recession, records have been making a steady and rapidly growing comeback. Ikea even collaborated with music artist Swedish House Mafia on the creation of a minimalist black record player to be sold at the popular retailer beginning in October 2022. 
Whether the appeal is the softer sound, the tactile experience of collecting physical music media, or a nostalgic desire to listen to music without the encumbrance of a thousand additional features, records appear to be back for good in the cultural consciousness.
While the numbers for each aren't staggering, Uproxx released sales data for the first 6 months of 2022, presenting an interesting mix of new and old, from Taylor Swift and nemesis Ye, to Pink Floyd and Fleetwood Mac: 
Harry Styles —

Harry's House

(294,000 physical LP album sales)

Olivia Rodrigo —

Sour

(165,000)

Kendrick Lamar —

Good Kid M.A.A.D City

(129,000)

Fleetwood Mac —

Rumours

(126,000)

Tyler The Creator —

Call Me If You Get Lost

(98,000)

Nirvana —

Nevermind

(87,000)

Beatles —

Abbey Road

(84,000)

Prince —

Purple Rain

(80,000)

Childish Gambino —

Awaken My Love

(79,000)

Taylor Swift —

Folklore

(79,000)

Taylor Swift —

Red (Taylor's Version)

(78,000)

Red Hot Chili Peppers —

Unlimited Love

(78,000)

Billie Eilish —

Happier Than Ever

(77,000)

Harry Styles —

Fine Line

(75,000)

Pink Floyd —

Dark Side Of The Moon

(73,000)

Kanye West —

The College Dropout

(73,000)

Tyler, The Creator —

Igor

(72,000)

Tame Impala —

Currents

(71,000)

Adele —

30

(69,000)

Billie Eilish —

When We All Fall Asleep, Where Do We Go?

(63,000)
Maybe we can get together sometime at our offices and have a wine and vinyl party to unplug for an evening.
Why Luddites Are Fashionable Again
On September 30, known as AI Day, Elon Musk will reveal the first prototype of his humanoid robot, Optimus. As in, the famous Transformer character, Optimus Prime. In the short term, they'll help make Teslas. In the long term, they'll cook your dinner. Hopefully, they won't switch sides from Autobots to Decepticons.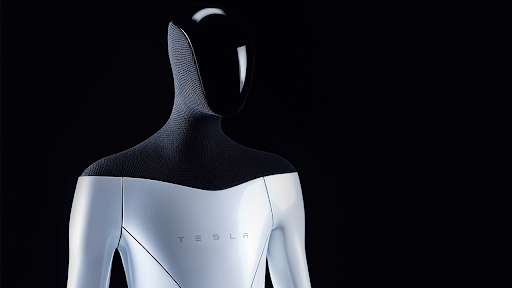 Between robots and AI actually starting to take human jobs, the sense of the world being too much with us through constant streams of information about absolutely everything, and economic issues that reflect the original triggers of the Luddite movement, it seems fairly natural that a rejection of technology trends is going to become more and more of a common cultural trend. We see it today through everything from #DeleteFacebook trends to anti-facial recognition glasses.
The thought here, which the Scientific American article linked above makes eloquently, is that a bit of technology rejection can be a good thing. It's important to take time to ask ourselves if new technologies are a net benefit or negative on our society, and if the latter, determine that guardrails can be put in place to help mitigate these effects so that the future we are building for ourselves is better than the past and an improvement in our lives, rather than a chaotic, market-driven race towards innovation at whatever cost.
Looking for more on Web3? Download our white paper here.