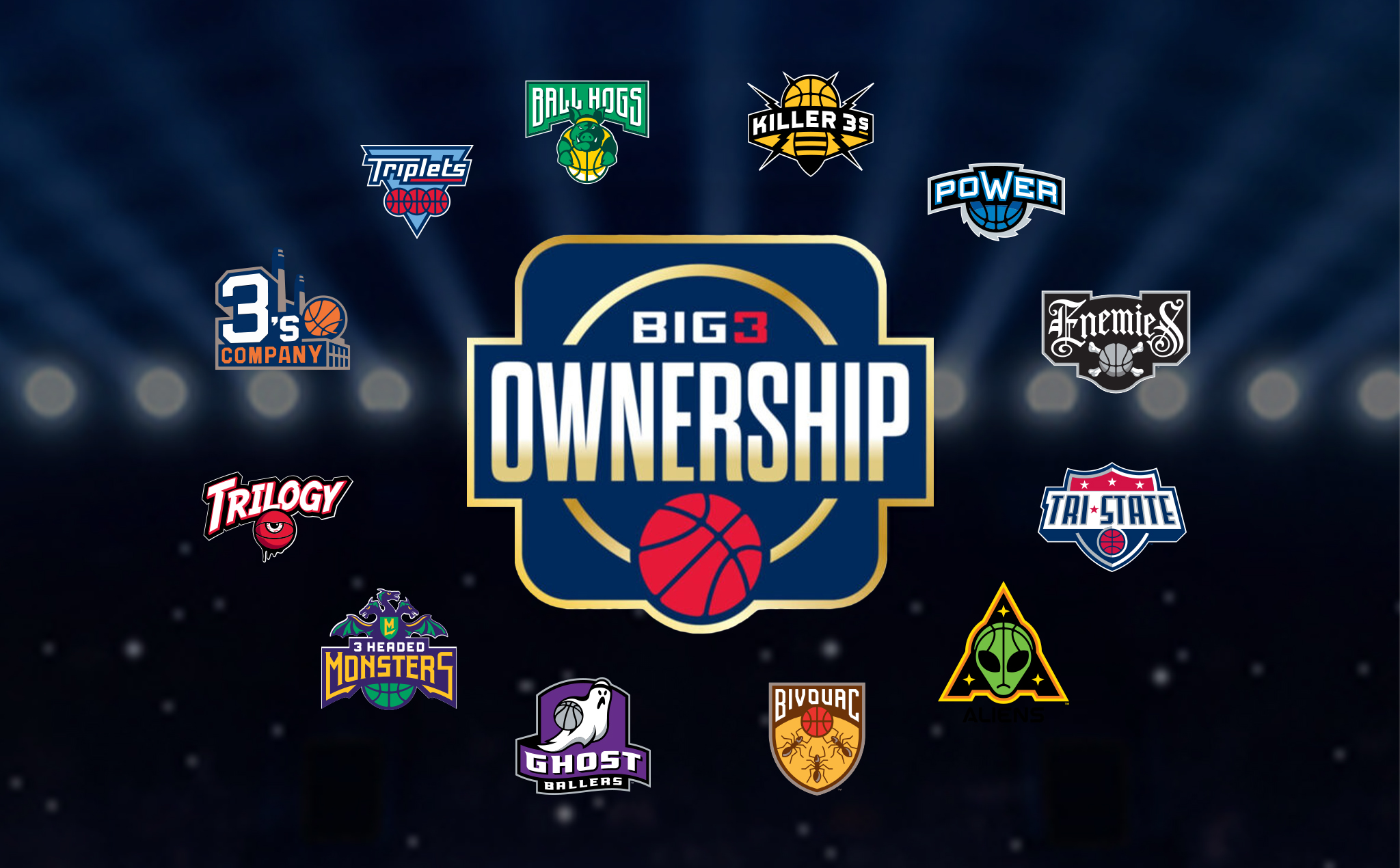 Ice Cube's BIG3 Basketball League Slam Dunks their NFT Strategy
Ever wanted to own a sports team? The NFT strategy of BIG3, Ice Cube's 3-on-3 basketball league, focuses on delivering real utility to buyers by allowing holders to actually own a piece of one of the league's 12 teams. Priced at two entry points, Fire ($25,000, 25 Per Team) and Gold ($5,000, 925 Per Team), the NFTs offer unique benefits for each level. Depending on investment, members get free tickets with VIP access, backstage passes, usage rights to create and sell their own team merchandise, championship rings if their team wins, direct communication regularly with league refs and the commissioner, as well as voting rights in key team decisions. Fire members will collectively be able to earn 40% of net profit from any future sale of their team, pending SEC approval. 
This approach is illustrative of how NFTs can evolve far beyond interesting artworks into equities with real utility that reflect the philosophy of Decentralized Autonomous Organizations (DAOs), moving away from the notion that an NFT is simply a digital asset towards the idea that it includes active, exclusive, and potentially profitable participation in a tight-knight community. Snoop and GaryVee are among fans who became owners through NFT purchases, and the league broadcasts on CBS, as well as streaming services Triller and Fite.
Are NFT's Crashing? What does this mean for Web3?
The WSJ recently reported on a 92% decline in the number of NFT transactions from September 2021's all-time-high. Simultaneously, the space saw nosedives in cryptocurrency valuations and the rather tumultuous launch of Yuga Labs Otherside "metaverse" as they sold 55,000 plots of virtual land that throttled Ethereum gas prices so high that, for one buyer, a $7,000 transaction carried $44,000 in processing fees. Disaster, of course, is relative. Yuga made $561 million in 24 hours selling the virtual plots of land. For context, as the drop in NFT sales volume occurred, the NASDAQ also dropped about 26%.
When looking at the emerging trends of Web3, it's good to keep a long view of how technologies evolve, and where and how they can be more relevant and provide value. Most new technology introductions tend to follow Gartner's Hype Cycle, where a period of inflated expectations is followed by disillusionment, then a more enlightened understanding, followed by widespread practical application. In other words, we tend to get really excited about new ideas, call them failures when they don't immediately perform, then later realize that we were just expecting too much too soon before happily enjoying their fruits on a daily basis a decade later. Something similar even happened as Netflix switched to streaming, and we all wondered how it would be possible to connect a computer to your TV.
Too Cool for 2D: Innovations in Spatial Computing
Innovation in technologies that enable the development of a singular 3D metaverse are ticking along at a breakneck speed. Here's a quick rundown of some you might have missed. 
NVIDIA is promoting their new instant

NeRF (Neural Radiance Field)

AI technology, allowing users to transform a few photos or videos into explorable 3D scenes with HD quality. One immediate implication is the ability to create quick video fly-throughs of environments and around complex objects using only a handful of images.

Photo to 3D Model Apps are proliferating

, allowing anyone with a modern smartphone to create 3D models. These apps often work better if the phone is equipped with LiDAR (iPhone 12 and after), like Radar, but with laser replacing radio waves. Models can be uploaded into no-code Augmented Reality tools or used for 3D printing, with the overall effect of democratizing 3D creation by making it available to those with limited technical skills. Check out

Sketchfab

for some examples.

Snap continues to build new AR features that will be even more relevant when they launch

Snap AR glasses

for consumers. Most notably is the launch of Snap Custom Landmarkers, previously demonstrated via a collaboration with

LACMA (Los Angeles County Museum of Art)

. Landmarkers will allow businesses to

augment their physical locations

with 3D content like interactive signage, location history or special deals.
Looking for more on Web3? Download our white paper here.
---
Also published on Medium.